Big Data and AI World Singapore: How Exhibitors Can Win More Deals
The world has been closed down for far too long, and many companies are starting to venture out to the big conferences that are brave enough to go back to in-person.
Robotic Marketer will be exhibiting at Big Data and AI World Singapore amongst thousands of other exhibitors, some who will invest big bucks into state-of-the-art displays and others who will largely just turn up and hope for the best.
The reality is simple. If you invest in buying a booth at a trade show, invest. Half doing anything never derives the results that you seek to accomplish out of any marketing or sales event.
When a marketing team has allocated budget to a conference like Big Data and AI World Singapore, it's important to know your why.
Have you bought a stand to build your brand?
Are you looking for leads?
Are you seeking to find new partners for your business?
Are you hoping to connect to the investor world?
Are you launching a new product, innovation, solution or way of viewing the future of your industry?
For Robotic Marketer, it's simple:
Create brand awareness amongst the industry and prospective customers
Generate leads for Robotic Marketer marketing strategy technology platform
Capitalise on our association with Global Victoria, an innovative government agency helping Victorian companies to sell their products and services to the world
Introduce Robotic Marketer to the Asia-Pacific media in attendance
Do product demonstrations for prospective customers
Capitalise on the large corporations with channel partnership programs in attendance to put Robotic Marketer marketing strategy technology platform on their market place for channel partners
Connect with potential investors including other AI and technology companies that would be complementary to scaling the Robotic Marketer business
Network in the industry and see the latest and greatest in 'big data and AI' innovation
Interview leaders in Big Data and AI for the Robotic Marketer podcast
This isn't my first rodeo when it comes to trade shows, as I have been in marketing for 25+ years. It is however, our first real trade show for Robotic Marketer and as such, an important one. Now is the time to really leverage what we have built and the value it brings to customers.
What Robotic Marketer does
Robotic Marketer is a world-first AI powered marketing strategy technology platform that has revolutionised the way companies develop strategy. What was once a manual task, is now a pure play in data driven marketing strategy development. It is faster, smarter and more intuitive than how marketing strategies are developed today.
Why should attendees at Big Data and AI World in Singapore take notice of Robotic Marketer?
That is a good question that every exhibitor should ask themselves. For us, it is simple. Every company needs a marketing strategy. If you are doing it the old-fashion way, you are missing the opportunity of using data to drive better predictive analysis of future marketing strategies and campaigns resulting in better return on investment. Robotic Marketer is also faster and much smarter than what a normal marketer can accomplish. Do you want a marketing strategy that gets results, or a slapped together version that is copied year after year?
For companies that don't have a marketing strategy in place, Robotic Marketer is a fast, affordable and critical platform that will help you develop, manage, execute and report on your marketing strategy performance.
The marketing plan for Robotic Marketer at Big Data and AI World in Singapore
Make sure we have a marketing strategy: While it's easy because we have a technology that does just that, it is the most critical component to undertaking an investment in a tradeshow, particularly one that has the best of the best in attendance.
Set KPI's: What do you want to get out of the tradeshow? What does that look like? What revenue goals do you have? What timeframe do you have around the revenue goals?
Booth design: Ensuring that your booth stands out in a sea of VC funded and big corporate budget displays is very hard, so smaller companies must be creative. Don't be afraid to do things that truly stand out in the crowd. It's not about size, it's about impact. A cheaper option is always to hire a store window designer and ask them to design your booth. You may find yourself the centre of attention.
Public relations: We have 5 scheduled media releases to go out over the period of time that the Big Data and AI World in Singapore conference is being held. Pre-event, during the event and post. Look for:

Announcement of what you are launching at the event
Thought leadership on your area of expertise
Partnerships formed during the event

Email marketing: On the website for the event, there is a list of all the exhibitors and sponsors. How do each of the exhibitors and sponsors relate to your business? What are the opportunities of doing business with them? Also, focus on your own database. Invite your database to join you at the event. Provide incentive for them to come up to your stand.
Flyers, brochures: Whether it's simply a case of the attendee swiping or QR coding your stand to get a brochure, or a physical brochure or flyer – the result is similar – except if you are creative. Ensure that your flyer is creative and stands out with high quality print.
Promotional products: Do not invest in promotional products that people throw away. If you are going down this route, choose products that people keep, need and use.
Brand uniform: Wear your brand with pride. Don't hide behind a boring suit because that will not get you anywhere nor will it help you stand out.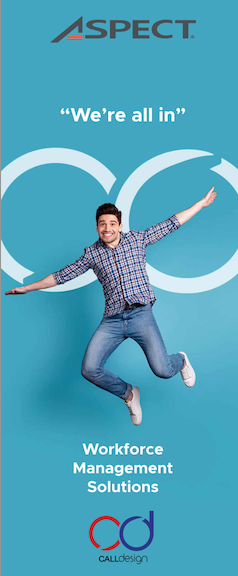 Making sure that you have QR code for downloading brochures, options for companies to buy smaller ticket item solutions on-site, and incentivising doing business will help your company achieve the goals for the conference.