Our Mission
To provide you with a marketing strategy that is more in-depth and useful than ever before.
Our expert marketing consultants want every business to have the opportunity for a customised marketing plan that would help achieve marketing goals
without the time, cost and resource restrictions that can often hold businesses back.
About Robotic Marketer
Robotic Marketer is a world-first marketing strategy software that is based on artificial intelligence (AI), machine learning and big data that transforms information on your company, your business goals and marketing plan into an actionable marketing strategy.
Three years ago, the founder Mellissah Smith came up with the idea that through AI, machine learning and software robotics, her outsourced marketing consulting agency Marketing Eye would be able to produce over 350 marketing strategies per year at a higher standard, more data-driven and results-orientated than ever before.
As a result, the Marketing Eye's team of marketing consultants would spend more time executing the marketing strategies than the typical 80 to 150-hour time usually wasted on developing marketing strategies. In turn, producing marketing strategies faster, smarter and with greater capacity to be more successful as the technology improved and reduced its reliance on humans.
At the time, there was an uproar in the industry because people are inherently scared of change. The idea that a combination of software robotics, machine learning and artificial intelligence could possibly replace marketing consultants was concerning to those who spent their education and careers in the industry. But what they failed to realise is that change had already begun with email marketing, Google and marketing automation.
Robotic Marketer provides consolation in the fact that that marketing professionals would always be required for relationship building, crafting create marketing plans, having the conversations and of course, feeding and improving the robots.
Download the Robotic Marketer Brochure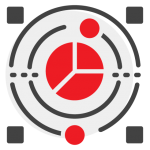 Big Data
Robotic Marketer is the future of marketing consulting. It digs beyond the algorithms of Google, for a more in-depth analysis and results-based marketing strategy. With so much data on the internet on your customers, competitors, influencers and industry, it is imperative that the robot digs deep and finds relevant information on what works and what does not for your company's marketing plan.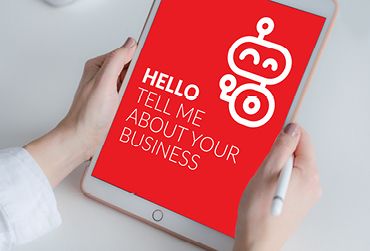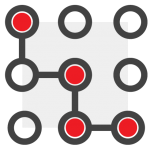 Artificial Intelligence
AI is the basis on which the robot is able to communicate, gather information, turn data into a real marketing plan, decipher where a marketing budget is best spent, search keywords and their relevancy to your marketing strategy, and provide the final, powerful, results-driven marketing strategy to you in minutes. AI will also be a big part of the marketing consulting process, starting with the marketing workshop.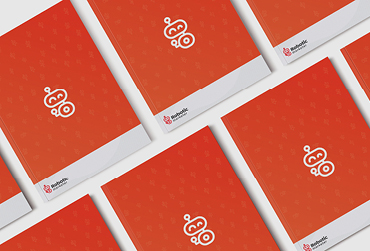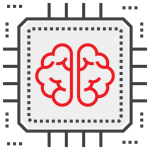 Machine Learning
From adapting various marketing strategies and workshops, this robot has the knowledge to build your marketing plan. Machine learning is imperative to marketing consulting, allowing the robot to gain enough knowledge to build upon and use other applications like AI, big data and scraping to formulate the ultimate, powerful marketing strategy.
Big Data Analytics
Data-driven analytics and benchmarking of marketing strategy outcomes, aligning them with financial results and resources, will ultimately give companies a greater chance of successfully implementing their marketing plan.
Robotic Marketer is an industry leader and innovator, progressing the age-old manual development of marketing strategies and replacing them with a smarter solution. Small and medium-sized businesses have the same advantages as their larger counterparts, if not more, when using Robotic Marketer.
This is the beginning of a huge shift in the marketing consulting process and the foundation for every company to be successful. Find out more by speaking with one of our Robotic Marketer consultants today.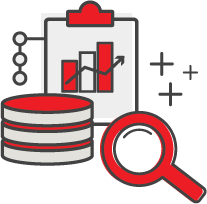 OF BUSINESSES DON'T HAVE A MARKETING STRATEGY IN PLACE DUE TO THE COST TO DEVELOP AND TIME RESTRAINTS
Where Marketing Consulting meets Technology to achieve Success
Our expert marketing consultants are always looking for ways to help our clients grow their businesses. Having a business plan in place is important, but also having a marketing strategy that is your blueprint to driving more sales, increasing your brand awareness and maximising opportunities in the market, will help your company stand out from the crowd.
The smart way to develop a marketing strategy just became affordable. Our marketing consultants realise that this is the reality for many small to medium-sized businesses- and now that is about to change.
Robotic Marketer provides businesses with an online marketing workshop facilitated by a marketing manager, producing an automated 40+ page marketing strategy.
In effect, for a couple of hours of your time, you will have a complete marketing plan in your hands ready for implementation. There will be no second guessing how you spend on marketing and what ROI is expected.
The Robotic Marketer Strategy
Robotic Marketer's Marketing Strategies are smarter, more intuitive, market researched and more fact-based than your usual marketing strategy. Our marketing plan includes an in-depth analysis of competitors providing recommended marketing activities and spend. Basically, if you use Robotic Marketer, our marketing consultants will ensure that you will receive the best robot-possible marketing strategy available in the world today.
By hosting an online marketing workshop, facilitated by an experienced marketing manager, information is automatically entered into Robotic Marketer producing an in-depth, 40+ page marketing strategy complete with actionable insights into optimising your marketing efforts.
Given the velocity, complexity and volume of omni-channel marketing tools today, Robotic Marketer makes sense of a company's business goals and aligns the marketing strategy accordingly.
All you have to do is sign up today, and you will be on your way to achieving business success.