Is your business looking to grow its customer base? Do you want to generate more leads? Or create shorter sales funnels you're unsure how? If so, the Robotic Marketer Marketing Workshop is just the answer to your prayers.
The Robotic Marketer Marketing Workshop is designed my our expert marketing consultants to build on your team's marketing knowledge to provide insight on the current state of your business' marketing efforts. With the help of an experienced marketing manager facilitating the 2-hour workshop, the Robotic Marketer 'robot' automates the process of market research, competitor analysis, marketing best practices – deep diving in Google keywords, advertising, competitor content and customer behaviour.
Faster, smarter and more intuitive than the average human – the workshop fast-tracks research and machine learning from past marketing strategies, which clearly defines a marketing plan moving forward to achieve the best possible results with data-driven marketing outcomes.
Bring the entire team along no matter where they are, or do it in your own time, in stages that fit your schedule.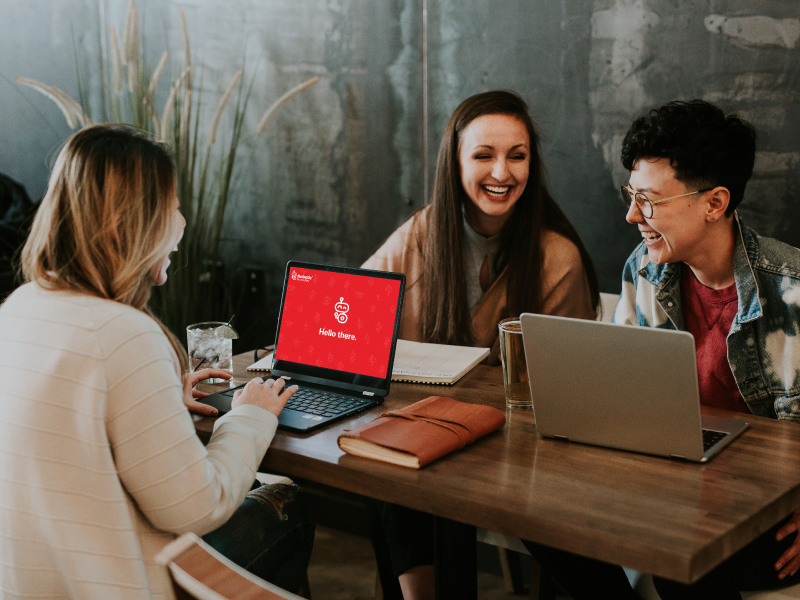 Benefits of the Marketing Workshop:
Facilitated by an experienced marketing consultant
Understanding of your business
Setting up of marketing objectives
Brainstorming on marketing tactics
Deep diving into your target audience
Analysis on the pros & cons of the competitive landscape
Download the Robotic Marketer Brochure
The Marketing Workshop will cover:

Sales & Marketing Objectives Overview
Define your sales & marketing goals and gain clarity on what needs to be achieved in the next 12 months

Direct Marketing
Understand how to promote your product or service directly to your target audience through a personal call-to-action to visit your website or get in touch for more information

SWOT Analysis
Identify strengths and opportunities that your business could capitalize on while overcoming and safeguarding against weakness and threats to build competitive advantage.

Mission & Vision
Highlight the company's purposes, goals, promises and values to be communicated through key messaging

Events
Identify potential events for you and your team to attend/sponsor/hold

Unique Value Proposition
Understand how to communicate the benefits your business offers, how you solve your customers needs and what sets you apart from the crowd
Branding
Build an effective strategy to help consumers quickly identify and experience your brand – choosing you over competitors

Ideal Customer Profile
Identify who your target market is in order to customize communication for the highest chance of sales success

Website
Understand your website's current standing and identity key areas of improvement in terms of design, content, engagement, SEO etc.

Competitor Analysis
Compare the pros and cons of your direct and indirect competitors and identify methods to close gaps

Positioning and Communications
Determine how you want to be positioned against your competitors and define how that will inform your communications with your target market

Influencers
Identify appropriate influencers for your target audience

Media
Determine appropriate media outlets that will aid in communication of key messages and content produced

Electronic Direct Mail (EDM)
Understand how to communicate to your database (past and current) to distribute engaging content and drive traffic to your website.

Blogs
Connect with your target audience through key messages on a list of relevant topics suggested with help of AI, big data and machine learning.

Search Engine Optimization (SEO)
Identify keywords to be implemented throughout your website to improve its effectiveness and ranking

Testimonial/Case Studies
Compile and utilize case studies and testimonials to endorse the key benefits of your company's products & services and boost its credibility.

Social Media
Determine which social media platforms are most effective to your business and communicate your key messages to your target audience to increase brand awareness and engagement

Public Relations
Determine how to engage in PR activity and PR marketing activations in order to reach a wider audience and enhance credibility

Advertising
Understand how to use online and print advertising channels to target new leads, achieve greater brand awareness and ultimately improve sales performance
Registeration for a Marketing Workshop
To register for a Marketing Workshop, please fill the form below.