Interested In Joining The Robotic Marketer Community?
There are some huge advantages to joining the Robotic Marketer community and our expert marketing consultants will share them with you as this process goes along. Be part of our surveying, or sharing of information and benefit from our social media community. Share, comment and follow us along our journey! We're excited to see where this takes us and how powerful we all can become through animation and a little help from our robotic friends.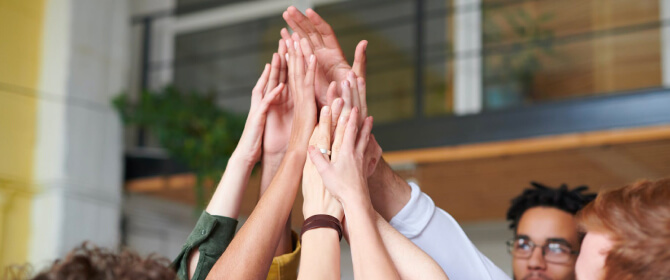 August 19, 2020
What a crazy year it's been so far!
However, we have good news to share!
We have now successfully released a multi-user, multi-strategy version of Robotic Marketer that's processed as you go. It's smarter, faster and keeps you ready for whatever the market has in store more than ever before.
Join us to elevate your marketing strategy and achieve your business goals!
March 3, 2020
Can you believe its already March?!
As a follow-up to our last update, we have now commenced the implementation of many of our marketing consulting programs. Our focus this month is to provide Mitel and their channel partners with the best marketing strategies that would help them capitalize on their marketing opportunities. Our marketing consultants have also begun rolling out several modules of the Robotic Marketer technology, which will be revealed in further detail in the coming months. Stay tuned!
February 3, 2020
Happy February!
We have some wonderful things planned for the year. 2020 is about 'clear vision' and Robotic Marketer is clear on what it wants to achieve – that is letting the world know about the best marketing robot in town.
From conferences to new offerings and programs, our expert marketing consultants have something fresh and exciting to bring to the market. In particular, we will be launching a couple of channel partnership programs with several Fortune 500 companies. So, keep your eyes peeled to see what we're going to do next!
October 7, 2019
Robotic Marketer is becoming increasingly dynamic. Our marketing strategies have continued to disrupt the world of marketing and provide our clients with innovative approaches to age-old problems.
Initially Robotic Marketer was only working with small t0 medium sized businesses. However, as our platform continues to grow and our machine learning AI becomes more advanced, our marketing consultants have begun working with larger, corporate ventures as well.
Thank you for your support as our AI continues to grow and we make advances in the future of marketing. You are pioneering technological developments that will change the landscape of marketing consulting forever.
January 3, 2019
The Robotic Marketer community is coming together to launch the technology in March 2019. We are inviting you all to join us in Melbourne and celebrate the newest member of the marketing technology family. We hope that all marketers and entrepreneurs use this technology to fast-track their marketing plans. We know that not only is this the best possible platform for marketing strategies, but it also gives companies AI backed actionable insights into how to optimize marketing efforts.
Our marketing consultants want more than ever to be part of our communities progress, watching them grow and exceed expectations, fine-tuning the technology along the way.
For an exclusive invite to our launch party, just email info@roboticmarketer.com with a subject heading  of "The future of marketing". We welcome your feedback and the ability to meet with you face to face.
December 20, 2018
Thank you for being part of our Robotic Marketer Community. We have some exciting updates. Firstly, our technology is getting smarter and smarter. As you can expect, this is critical to giving our clients intelligent, research based, data driven marketing strategies.
Secondly, the power of this community has seen more than 100 marketing strategies been developed by Robotic Marketer over the past month.
This means that our marketing consultants have produced results orientated marketing strategies for more than 14 industry sectors including pharmaceutical, accounting, media, building supplies, technology, business consulting, legal, medical device, health and more.
This could not be possible without your support.
So, from the bottom of the team at Robotic Marketers heart, thank you!
Download the Robotic Marketer Brochure