ROBOTIC MARKETER PLATFORM
Powerful,
data driven.
Get your marketing strategy right the first time. Create your 2024 marketing strategy in a matter of hours with Robotic Marketer's data driven marketing strategy platform. By using AI, big data and machine learning your company can accelerate your marketing performance and drive better marketing outcomes.
Get started for FREE, or get started using our premium software.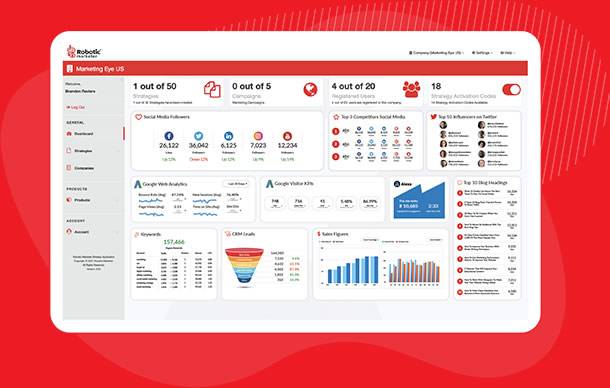 A marketing strategy platform that performs
Marketing Strategy
AI powered marketing strategy platform that develops, manages, executes and reports on marketing performance – in minutes.
Popular Features
Detailed marketing strategy and marketing plan
50+ pages comprehensive strategy
Competitor and customer data insights and comparisons
Lists: Media, Events, LinkedIn groups, Influencers, Awards etc.
Content marketing: Provides campaigns and content easily integrated into ChatGPT
Execution Plan
Year-long marketing implementation plan easily integrated into project management software.
Popular Features
12-month marketing calendar to share with key stakeholders
Resource time allocation for each marketing tactic
Resources internally and externally
Easily integrated into project management software
Digital Dashboard
AI powered digital marketing dashboard to manage, execute and report on marketing
Popular Features
Integrates into popular CRM, Email Marketing,
Google Analytics, Google Ads,
Marketing Automation, Social Media, etc.
Real time digital competitor analysis
Blog heading curator
Reports for marketing team and management
Award winning AI software for marketers
If you procrastinate over your never-ending marketing "to do" list – then this is for you! Develop your data-driven marketing strategy using AI today with Robotic Marketer. In-built key metrics, benchmarking and industry best practice will ensure that your company has the best possible marketing plan in place.
30+
software integration partners and growing.

Start strategizing with Robotic Marketer today
With the Robotic Marketer AI tool, your marketing department will be more effective, efficient and performance driven than ever before.
Robotic Marketer is a world leading data driven marketing strategy firm that uses artificial intelligence to drive better marketing outcomes for business. Robotic Marketer has created a comprehensive technology platform which utilizes a vast array of data to provide businesses with the tools necessary to strengthen their brand and acquire new customers.
It's step by step approach makes it easy to use whether you are an entrepreneur, marketer or office junior.
Robotic Marketer + ChatGPT
Robotic Marketer is revolutionizing how businesses strategize marketing efforts, measure performance, and carry out their plans by utilizing the power of ChatGPT and GPT-4. This integration of AI technology into marketing processes is a game-changer, as it will expedite the development of marketing strategy, automation of marketing plans and budgets, and maximize ROI. By implementing Robotic Marketer with ChatGPT, marketers will be able to save time and resources, and can focusing efforts on other marketing projects and personalizing campaigns.
Robotic Marketer, the ultimate AI driven marketing strategy platform
With years of research and development, Robotic Marketer has realized that there are inherent challenges that all marketers face – time, resources and budget. Not only do businesses seek to develop marketing strategies aligned to business goals, but they also require careful execution according to the marketing plan. Robotic Marketer simplifies the process for businesses of all sizes to use data to improve their marketing strategies and campaign results.
Benefiting from AI, Robotic Marketer outputs include: comprehensive marketing strategy, detailed marketing plan with estimated time to deliver marketing projects, marketing budget, overarching marketing snapshot and executive summary. Once the marketing strategy is delivered, marketers and entrepreneurs can manage performance on AI-driven digital marketing dashboard.
To save time on providing reports to senior management, Robotic Marketer has an in-built reporting mechanisms across all marketing functions integrated into the platform.
New In-built Marketing Reporting Feature
Recently launched, Robotic Marketer's marketing report benefits from integration into email marketing software, Google, CRM, Facebook, Twitter, LinkedIn, YouTube and Instagram. It also takes your competitors insights and keeps an up-to-date account of their digital performance.
The digital marketing report provides details of your marketing performance each month, measured against marketing strategy goals. It also provides your company with key recommendations to improve marketing performance across all areas of your marketing programs and campaigns.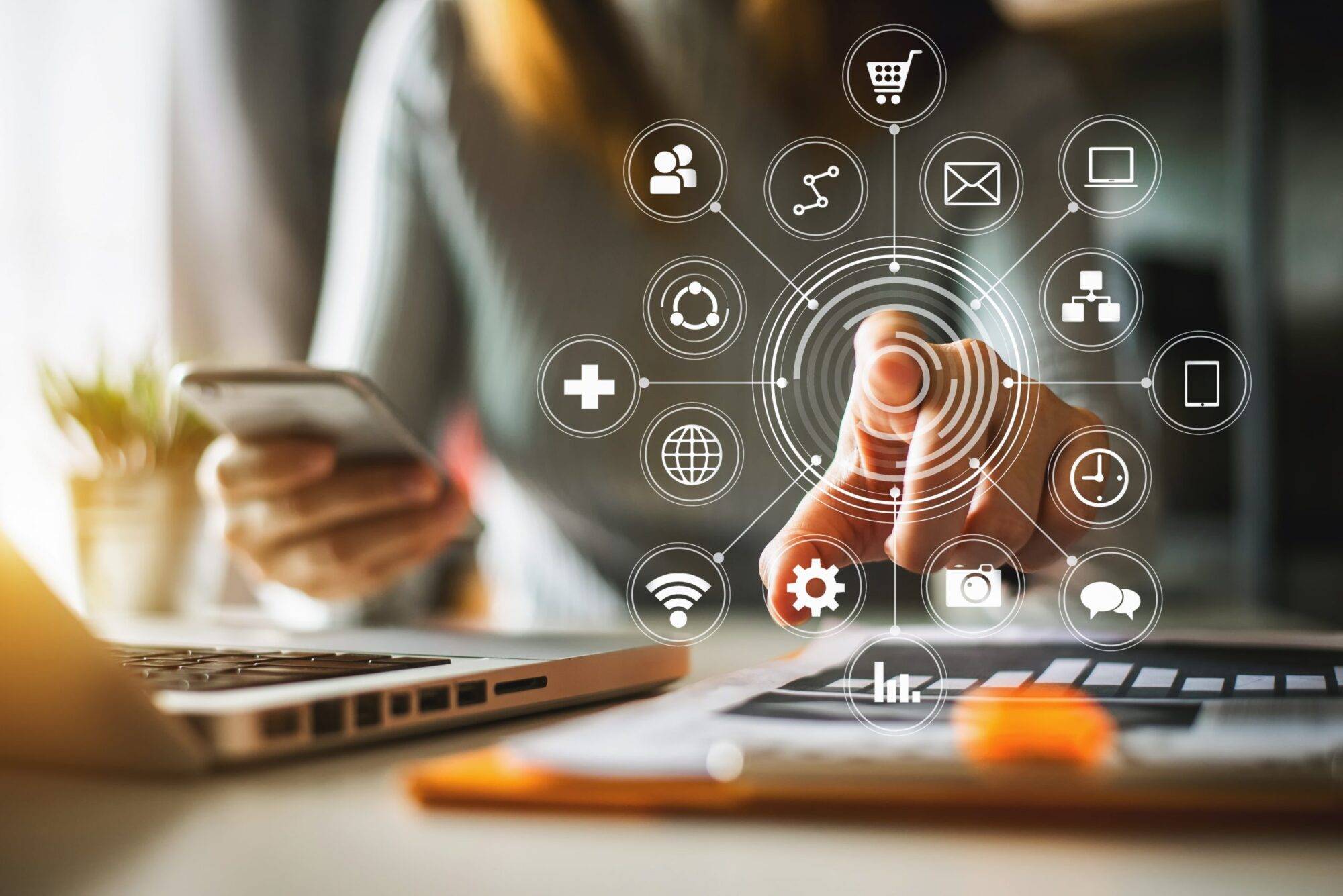 Marketing Plan with Resource Allocation
The comprehensive marketing strategy is one output but the marketing plan is considered the highlight. Your company is 426% more likely to achieve your business goals with a marketing strategy integrated into project management software.
Robotic Marketer makes it easy for your company to take your marketing plan and seamlessly integrate into project management software.
Expect marketing project resource time allocation and actions to be clearly defined allowing you to resource up or down, as required.
Channel Partner Programs Working with Robotic Marketer
Technology and Franchise programs that support partners with market development funds and marketing resources find Robotic Marketer with ChatGPT key to increasing revenue performance.
Robotic Marketer's go to market strategy platform helps partners develop a blue print to run marketing campaigns driving demand for products and solutions. We can be found on marketplaces for SAP, Oracle, Mitel, Atlassian, Zift and more.
Having the right channel partner marketing strategy program in place is critical to realizing the sales performance helping partners leverage your solutions.
Digital Dashboard for Marketers
Robotic Marketer is a AI powered marketing strategy technology platform that seamlessly integrates with third-party software such as Salesforce, Hubspot, Google, SendinBlue, Pipedrive, NimbleCRM and more. With our digital dashboard, you can see your entire marketing strategy performance in one place.
Using Robotic Marketers digital dashboard, you can monitor your marketing performance metrics in real-time and gain insights into your marketing channels' success. From there, you can develop new marketing campaigns, create blog content, leverage influencer marketing, and stay up-to-date with the latest SEO trends.
Robotic Marketer's software integrations make it easy to track your marketing performance and optimize your campaigns quickly across all your digital assets.
Robotic Marketer empowers you to take your digital marketing efforts to the next level.