Data driven marketing strategy technologies aligned to business goals
Robotic Marketer marketing strategies are smarter, more intuitive, and big data-based, with in-depth analysis of
competitors and the market. Artificial intelligence (AI) provides more actionable insights into how to optimize your marketing plan. Robotic Marketer technology guarantees that you will receive the best robot-possible marketing strategy with the added benefits of a marketing consultant.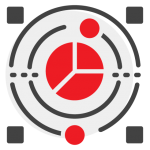 Entrepreneurs & Business Leaders
With the continuous evolution of the market, it is becoming increasingly difficult for businesses to capitalize on market opportunities. Robotic Marketer has established a proven system to work with companies seeking high growth, measurable returns on their marketing investment and a more sustainable sales funnel. We deliver marketing strategies tailored to the changing business landscape while incorporating cutting-edge marketing activations and technologies combined with creativity, insight and intelligence to give clients proven results. Fast-tracking the development of a marketing strategy will help your business go-to-market faster, smarter and more efficiently and help you:
Improve overall marketing performance
Generate brand awareness
Generate more leads, more often
Efficiently use internal and external marketing resources
Focus marketing efforts on tactics that work
Benefit from industry best practice and KPI's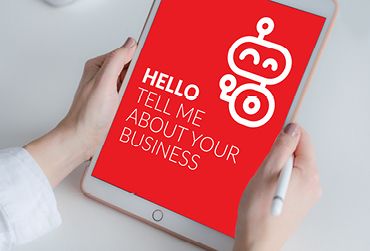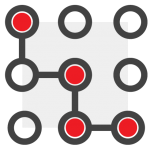 Marketing Professionals
Marketing requires constant learning and evolving, and as a professional in this space, staying up-to-date with all the latest marketing trends is necessary but usually almost impossible. Robotic Marketer marketing strategies are informed by decades of machine learning combined with artificial intelligence that deep dives into all available data on competition, industry trends and customer behaviour – giving you a blueprint on what needs to achieved to see your business succeed.
Cadence that keeps you and your team on track, focused on the end goal
Stay informed on the latest in marketing best practices
Insight into what works and what doesn't
Deliverable that's ready to be shared internally, externally and with stakeholders in a matter of days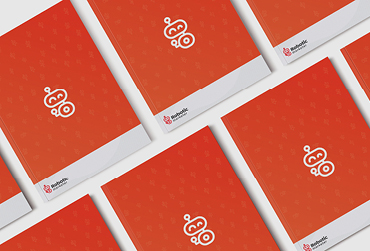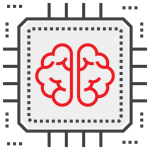 Channel Partnership Programs
Quite simply, Channel Partners can achieve more with a plan in place. Robotic Marketer assists companies with the development of marketing strategies and importantly asking partners the questions needed to think differently. It is a platform through which partners are able to understand their competitors better, analyze their current marketing efforts, and develop a clear path for sustainable high growth success in the market. Being a part of Robotic Marketer's Channel Partnership Program means that we are committed to seeing you and your partners grow through the efforts of your channel.
Every marketing workshop and marketing strategy is rated by the Channel Partner
Feedback is welcomed and encouraged at every step
Reporting on most effective marketing tactics per territory for high usage programs
In-depth knowledge of Channel Partner solutions and marketing programs
Marketing Strategy and Services Packages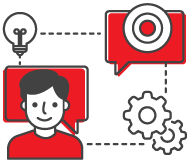 Marketing Strategy
Bespoke marketing strategy helps businesses define the best marketing plan to achieve their business goals
Complete in-depth competitor analysis and comparison
SWOT analysis
Brand story development
Marketing tactics based on data-driven recommendations
Lists: Media, events, blog headings and more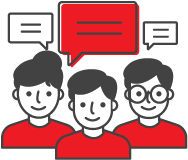 Marketing Workshop
Let our marketing consultants reinvigorate your team and get focused with a marketing workshop
Understand your business goals
Set marketing objectives
Brainstorm marketing tactics
Deep dive into your target audience
Define your customer experience
Discuss pros and cons of competitors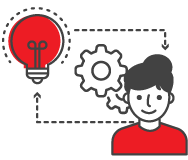 Marketing Implementation Services
A marketing plan designed to meet your budget requirements. *Only available to SAP, Oracle and Mitel Partners
Packages designed to meet your budget requirements
Full service: marketing, PR, content, web, graphic design, lead generation
Specialized lead generation programs available
Website development and SEO
Outsourced marketing department
How marketing consulting can get better results from your marketing strategy
There has never been a better time to take your business to the next level. While many companies still spend weeks or months putting together their yearly marketing strategies, our marketing consultants are skilled in using technology that can do this for you in a matter of minutes. Not only will you have the marketing strategy to promote your brand in the market, you will have all the key recommendations on a marketing plan that outlines what marketing activities your company needs to do to achieve your desired results.
Get in early by taking advantage of Robotic Marketer's special offer which includes an online workshop and 40+ page marketing strategy for just $3,950.
Client Testimonials
I've started to integrate the messaging and social media strategies from the AirDeck Marketing Strategic Plan for 2021. I am truly impressed at the clear results and action items presented in the plan. It's hard to believe that most of this was produced by AI. Every time I think I've digested all that was provided, I go back and continue to find action items for whatever marketing efforts I'm working on.
Starting my new role as CMO for AirDeck, Robotic Marketer has truly fast-tracked my goals for marketing. This is so vital for startups as time is valuable and instead of spending months on this, I was able to provide a marketing direction for the company in just a week! And the plan is rock-solid.
Thank you to you and your team for helping do my job better.
Jack Phan, CMO AirDeck
Our Clients
At Robotic Marketer, our marketing consultants have built some of the best and most productive of relationships that are rooted in a desire to create a marketing plan to achieve greatness. We have offered marketing consulting services to a range of clients from small to mid-sized companies who through the Robotic Marketer platform seek to develop refreshed a marketing strategy that will help them stand out of an ocean of competition.