Top B2B Marketing Strategies for Manufacturing Businesses
Manufacturing businesses often tend to stay and operate in their established space of existing clients, in terms of both buying and selling. This leads to limited growth that the company can achieve. Your manufacturing business must obtain a set of good and effective marketing strategies to enhance customer relations and create new ones. Until a decade ago, it was acceptable to rely solely upon your clients referring you to new ones. But in this globalized market, having a marketing strategy to build a better clientele is extremely important.
Strategy #1: Target your Market
This kind of B2B marketing involves addressing very specific needs throughout the supply chain. Each stakeholder expects attention towards their needs. This is where the power of targeting comes in. The business should be particular about the market and segments of the supply chain they are looking to target. Focusing on a few parts of the market would help in generating better leads. While marketing to businesses, more information apart from factors like price, quality, brand, etc., drive the demand. Including things like credit period and post-purchase services are vital to a successful manufacturing B2B campaign. A manufacturing company also must put in more time, effort and resources to convert a lead into a customer. Since B2B marketing is longer and more complicated, it is essential that your manufacturing company has in place the best marketing strategy that works for your manufacturing company and optimizes the lead conversion regularly.
Strategy #2: Optimize your Website
Now, let's talk about the most effective B2B strategies that will drive up the sales for your manufacturing business. First comes the most important representation of your business, your website. The website showcases all attributes of the company, their work ethic and their importance in the industry. It is extremely important to ensure that your website is up and running at all times. Often, web pages are not compatible with smaller devices like a smartphone, making it inaccessible for potential leads. Search engines do not show your website in relevant searches if it is not compatible with their device.
There should not be problems in loading a certain page or clicking on a pop-up. If the landing page takes an extra second to load, statistics show that you could lose 7% of your conversions. A lead makes their first impression of your manufacturing company via your website, so testing its working abilities and updating it constantly will give you an edge. Risking losing conversions is never a good idea for your manufacturing company. So, regular testing of the functioning of your website would lead to increased visitors and traffic.
Strategy #3: Use Email Marketing Services
Email Direct Marketing has become very effective with time. However, it is very easy for your emails to get lost in inboxes. To ensure your emails are being read by potential clients and target audiences, make sure that the subject lines are attractive. Once the person clicks on an email it is highly unlikely they would close it without reading. Each email should be short and concise. Nobody likes to read detailed, long emails for marketing efforts. Include more visual communication like pictures to engage the customer. Your emails should also be sent in a timely manner so the receiver remembers your manufacturing company subconsciously – which will impact their purchasing decisions later. With the help of cookies, your manufacturing business can set up an emailing system when a potential customer does a certain action. This creates a lasting positive impression in the customer's mind. It is also important to keep a check on the analytics and statistics of your EDM campaigns to measure their success. To know more about all the metrics of your email marketing campaigns click here.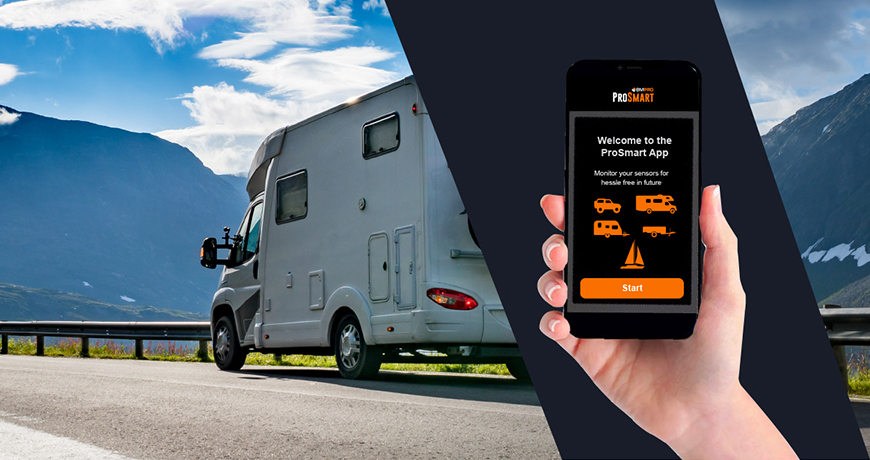 Strategy #4: Combine Digital and Traditional Marketing
With the digital marketing efforts, it is also necessary for your company to make an impression in the target audience's mind via some traditional marketing tactics. Regular participation in events designed specifically for your industry can help increase brand awareness. When your brand is more visible in such events where every attendee is a part of the industry, i.e. a lead, it can prove to be highly beneficial for your business. With exposure to new customer segments, these conferences will also help your business become a reputed brand in the industry.
While doing B2B marketing manufacturing businesses usually focus on more generalized platforms like Facebook, Twitter, Instagram, etc. No doubt these are great spaces to promote your manufacturing company. But it also is a generalized platform. As mentioned earlier, B2B marketing has very specific requirements. So, marketing on a general platform may not be very helpful for the brand. At the same time, digital platforms like LinkedIn are made for business networking. Start by building a strong presence in these spaces and then move on to the generalized apps. A consistent engagement with your audience will gather attention and traffic to your brand.
Taking efforts to employ Search Engine Optimization (SEO) for your manufacturing company is vital. You can make minor adjustments to your website to ensure that you appear at the top anytime someone searches for your industry or products, even competitors. Refer to our 2022 SEO Guide to up your marketing game!
Strategy #5: Have a Content Marketing
Another effective marketing strategy is publishing original written content. Every business starts with research when making a purchase decision. When your company has relevant, original and informative content available on your website, customers will have increased chances of conversion. It is the general human mentality to prefer buying from the source you have obtained your information from. This content can be in the form of short testimonials, blog posts, customer reviews, statistics, etc. The wider your array of written content, the higher the chances of getting more customers.
Manufacturing B2B marketing is much more complex than consumer marketing as the supply chain is much longer and each participant has to be catered to. There are several challenges that manufacturing businesses face while performing marketing efforts. It can be overwhelming for the manufacturing business who is specialized in creating a product to come up with campaigns to get more customers and keep up with the ever-evolving trends in marketing. To relieve your stress we are here to help, visit the Robotic Marketer website to get tailor-made and effective, data-driven marketing strategies for manufacturing companies.