Highest Impact B2B Marketing Strategies for Legal Firms
Legal firms are looking for Business to Business (B2B) marketing strategies that have both high impact and are conservative by nature. It is crucial that your legal firm convey your service offering in a way that resonates. By developing a B2B marketing strategy that is creative and synergetic to your brand, in order to attract business and accelerate your firms growth, the steps will be in play for success.
You're likely familiar with being marketed to as a consumer. This is what is referred to as Business to Consumer (B2C) marketing approach, however, B2B marketing requires a different methodology and data science suite. From a marketing perspective, the direction of a B2B marketing strategy is based on the intended target audience and where your legal firm is currently sitting within industry. Market position is helpful in setting where your legal firm sits in the market and who your professional services business is a challenger to.
What is a B2B Marketing Strategy?
A B2B marketing strategy refers to the development and implementation of an integrated marketing communications plan that outlines the promotional techniques that will be used to market your business to another business.
Several key components are factored in to a B2B marketing strategy, such as the business' target market, an analysis of their direct competitors, their unique value proposition and the current media channels being used, just to name a few. These factors are taken into account to produce a comprehensive B2B marketing strategy that details how your business can grow in a strategically brand-aligned manner.
Robotic Marketer execute strategies like this to the next level – spearheading the industry with the use of innovative technology and artificial intelligence to produce intuitive, data-driven strategies. A development of B2B marketing strategies that provide actionable insights for your business and optimize your strategic approach to all customer touchpoints through the marketing mix are part of the reason why businesses are entrusting Robotic Marketer for B2B marketing strategy development, management, execution and reporting.
What is a B2B Marketing Agency?
A B2B marketing agency is a third-party marketing company with expertise in providing marketing and branding solutions to further promote your business' product or service offering/s. A B2B agency will have experience in dealing with multiple clients, enabling them to adapt to the corporate needs of your business and deliver well-performing campaigns that make sense for your brand's positioning within the market. A B2B marketing agency will be able to provide your business with experienced marketing professionals who understand the criterions of executing a successful B2B marketing strategy and the techniques required to target decision-makers within prospective-client organizations.
Marketing Eye, a significant player as an international B2B marketing agency, understands the importance of experience and professionalism within the B2B industry. They service clients in a variety of industries such as legal, technology, healthcare, manufacturing, service sector and more. This agency facilitates marketing services that help scale businesses – doing so day in, and day out. Get in touch with a marketing consultant today, to reinvent your marketing potential and take your business to the next level. We highly recommend it – and better still, they know the value of data-driven marketing strategies.
Why B2B Marketing?
Why is Business to Business (B2B) marketing important? More importantly, why should you consider improving your strategic approach to B2B marketing?
Firstly, B2B marketing is important because companies rely on the offerings of other businesses to ensure their own seamless and efficient business operations. Therefore, capitalizing on B2B opportunities is critical – and a B2B marketing strategy will enable you to do exactly that – through the improvement of brand image and awareness, and aiming to achieve top-of-mind awareness (TOMA) to yield potential clients.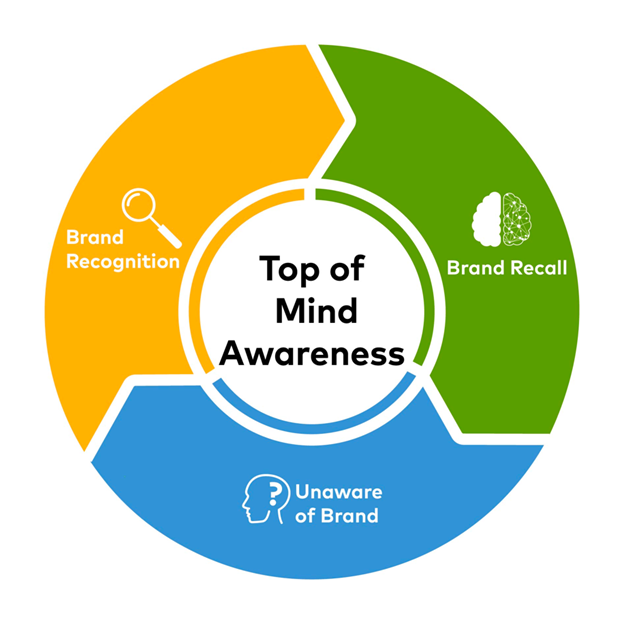 Additionally, is the importance of developing and strengthening of business to business relationships in order to increase potential of prospective clients and contribute to business revenue. Your legal firm should be considering improving their B2B relationships and networks as a form of marketing in itself – because the cost of a business selling to another is often substantial and that business may also need a particular product or service on a regular basis.
Types of Business to Business (B2B) Marketing Techniques for Legal Firms
There are three primary forms of B2B marketing that a business can incorporate into their strategy. These include:
Digital marketing for B2B:

This involves marketing through digital channels such as social media, websites, online communities and more. Digital marketing initiatives can be easily tracked and analyzed, to measure their performance and effectiveness overall.
Traditional marketing for B2B:

Although often more costly, a beneficiary form of marketing to build brand equity. Often executed through print, television, radio and out-of-home mediums. The trend back to traditional marketing strategies in 2022 and 2023 will help many businesses breakthrough the clutter of digital. 
Personal selling for B2B:

'The oldest trick in the book'. A focus on face-to-face relationships and one's ability to network with others. Difficult to scale, but great for conversion rates. Legal firms in particular rely on word-of-mouth and referral-based marketing, simply requiring a meeting to close a deal fast and move onto client engagement.
Strategic B2B Marketing Examples for Legal Firms
1. Choosing the Right B2B Promotional Channels
Whether you're marketing through digital, traditional or personal platforms, selecting the correct promotional channels is critical in your B2B marketing process.
The most important thing in this instance is to correctly identify your consumer. Know your target audience and cater to not only their pain points, but to their needs. Highlight this through your promotional channels. For example, social media as a B2B digital marketing method requires an understanding of a business' target market to create suitable content and select which networks to focus on. In this case, the optimization of a LinkedIn presence for a legal firm would be ideal.
2. Providing Value in B2B Context
The contemporary consumer is seeking business' who value to their customers. When B2B marketing, ensure that you are communicating the ways in which your firm provides and can provide value to its clients. This can be done through content creation and distribution that is relevant and authentic to your brand and aligns with its narrative. A good tip is to focus on brand personality, and how the solutions you provide can improve the lives of others – not strictly the product or service itself.
3. B2B Reviews, Testimonials and Case Studies
This is one of the most effective B2B marketing techniques and is one that's becoming increasingly popular in the marketing space. By allowing and publishing reviews on your website enables others to share their experiences using your firm's services. In turn, your firm will build its credibility and improve its online brand image. Featuring testimonials and case studies of previous or current clients will also have the same effect – leveraging your business offering to potential customers who will trust in the high-quality outcomes of your work.
4. Business to Business (B2B) Search Engine Optimization (SEO)
SEO is extremely important for your business. A way to optimize your website it to identify competitor pain points and optimize the content on your website to gain a competitive advantage over your competitors. Equally, you can understand areas in which your other competitors thrive, SEO wise, and optimize your content accordingly.
 5. B2B Advertising
Advertising through social media and paid search can significantly improve conversions for your business if executed correctly. Paid search and social media is a great way to target your intended audience and communicate your business' value. This is highly recommended and ultimately, has the potential to generate a great return on investment (ROI) for your business.