Is the metaverse just marketing hype?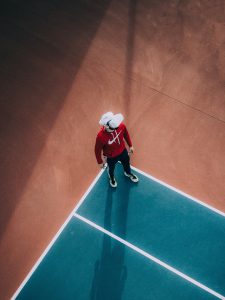 The world is abuzz with hype over how customers will experience brands through the metaverse and with the likes of Facebook and Microsoft throwing their weight behind the 'next big thing', the world is scrambling to work out whether it is just hype or do we all need to be early adopters and move our marketing budget and direction into a sci-fi era.
For those of us old enough to remember Second Life over 20 years ago earmarked as the new way of living, breathing and of course, shopping, you may be forgiven for thinking that we are just getting caught up in media hype powered by companies like Facebook that aim to profit from the illusion.
Metaverse – a big leap
Moving life, and shopping to the metaverse seems like a big leap for many of us, particularly if you are over a certain age, however, like e-commerce (remember the dot.com boom) and other revolutionary changes to how we do things, sometimes it just takes a little more time than we envisaged.
Technologists are pivoting the metaverse as a persistent, shared, 3D virtual environment that you can play games in or conduct business incorporating technologies that include virtual and augmented reality.
The reality is that both exist today and are being used quite successfully. With a good 20-years behind us since Second Life, the maturity of technology and consumer behaviour married with the rise of gamification for everything from playing to learning and development and let us not forget, shopping – it is safe to say that marketers need to step up their futuristic minds and play in a more surreal world.
How much of your marketing strategy should you invest in the meta verse?
As a marketer I have seen so much change in my profession over the past three decades I have been in this the space, but it is in the past 10 years that there has been a leapfrog effect, making it hard to keep up.
Budgets are being displaced from traditional marketing and invested into new ways of customers and employees experiencing brands.
Think about it. Would you prefer to know exactly what it would be like to work in an organisation before you take the position, or find out a month into the gig and have to go through the whole process of quitting and finding another role? Augmented and virtual reality gives employees an opportunity to experience their jobs before they even start.
With work from home, employees can participate in training and development through gamification and with more sophisticated versions at play, AR/VR creatively providing employees with a team feel and group participating. If you can't be in the office, this certainly is the next best thing.
Shopping with AR/VR technologies in place
With shopping, it just makes the whole process so much easier. Long lockdowns due to COVID has everyone, even my mother, buying online, and heightening that experience through using AR/VR technologies will only give them a more customer centric experience that helps them navigate the buying experience.
When marketers are considering their next marketing strategy, it would be ignorant not to consider how the metaverse effects their plans. Bringing the C-suite and tech teams together with sales and marketing is critical to having a whole-of-company strategy that will redefine how a company does business.
Upside to the metaverse
There are many upsides to the metaverse but it is a costly exercise and investment. Many companies are spruiking a metaverse strategy, and in many cases it is a marketing (or stockmarket) ploy to seem futuristic and ahead of the game.
Analyst groups have one foot in but a cautionary due to the past mistakes, however, not too indifferent to Elon Musk's spruiking of futuristic endeavours, companies that are selling the metaverse as their future tend to benefit when raising capital or through market cap. Whether it becomes a reality or not, is still up in the air for those spruiking a 100% shift to a new world where experiences are exactly what you want them to be.
Give a shoutout to Martin Sanchez for the image via Unsplash.