As the digital age has revolutionized the way we interact with each other, marketing has evolved to meet the changing demands of consumers. This evolution came in the form of digital marketing. Digital marketing is any marketing that is done online, whereas traditional marketing uses channels such as posters, billboards, TV ads, radio ads, and newspapers or magazines. Digital marketing spends overtook traditional marketing in the US for the first time in 2019 and has remained on top since. But does this mean that traditional marketing is on the way out? Surely the techniques that dominated the marketing landscape haven't been made completely obsolete by the advent of digital marketing. The short answer is no, traditional marketing isn't dead yet, and the tactics and strategies that have been used for decades are still powerful tools that you can use in your marketing efforts.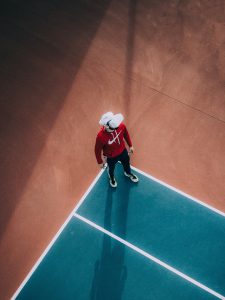 The world is abuzz with hype over how customers will experience brands through the metaverse and with the likes of Facebook and Microsoft throwing their weight behind the 'next big thing', the world is scrambling to work out whether it is just hype or do we all need to be early adopters and move our marketing budget and direction into a sci-fi era.
Do you know that, according to Facebook's analytics, there are now more than 50 million small businesses using Facebook Pages to connect with their customers and 4 million of them are paying for Facebook advertising to reach more customers? However, despite the intensive competition in marketing, some businesses are still slow in integrating social media in their marketing strategy. What can we learn from their mistakes?
Lack of engagement with the target audience
Without a social media presence, it's very hard to communicate with your customers on a frequent basis. High interaction is perhaps the most important thing social media can do for a business.
Social media enables businesses to easily share daily posts, make announcements or simply keep your customers updated with latest products, offers and events. In the long term, it helps businesses get more personal with customers to build the bond of trust and loyalty.
Not to mention the wide reach of social media, as we are all aware of. Social media usage is ever-increasing with currently 3.5 billion active users, equating to about 45% of the world population. One of the reasons for such huge numbers is the optimization of social media on mobile platforms, especially for on-the-go users.
If the business is not available on social media, business owners would be unaware of what customers are saying about them online. Consumers nowadays won't hesitate to share their experiences on social networks such as Facebook, Instagram or YouTube. And being online can help you monitor negative feedbacks and improve your products/ services.
Inefficient marketing spending
Throughout its life, businesses will have to invest in some form of marketing channels, and the truth is, online marketing is much more affordable than traditional, brick-and-mortar marketing like print, television, radio spots and other display ads. Paying for ad space like TV commercials is not cheap and thus, traditional marketing can be out of the financial reach of many small business owners. 
On the other hand, social media is the most cost-effective way to promote your business, as every organization has the chance of catching the audience's attention on the same platform. Of course, there will always be additional costs associated with getting professional help in social media marketing – but it's much more bearable than producing TV commercials and airing them on prime time.
Without any social media account, businesses would find it hard to spread the word about new products/ services or any announcements they need to make. Booking an advertising slot on radio, TV or prints can't be approved instantly – therefore businesses lose the power of real-time marketing.
Difficult data collection
Without technology, it's more difficult to measure ROI. For example, how can you estimate the number of people seeing a print ad on the street? Seems impossible.
Social media is actually insightful once you get used to it: social media analytics shows how users to view, share and engage with your content and helps you optimize your content.
When it comes to social media like Facebook, LinkedIn or YouTube, data and results are recorded daily. Online platforms enable business users to easily target an audience by providing detailed analysis of customer's behaviors, age, locations, interests, hobbies and personality traits – as well as track customer engagement and interaction rates, reach percentage, sales numbers and conversions. Almost all the statistics a marketer needs!
As such, it's essential to match your goals to actual metrics and measure them on a frequent basis. 
How to avoid those mistakes?
Be on social media (now)
Digital marketing is becoming more important than ever. But not every business owner is aware of how vital digital channels are for expanding business reach and connecting with audiences.
Social media marketing is more affordable, has high interaction and engagement rate, produces measurable results and targets more accurately. If you're late in the social media marketing game, you'd better hurry.
Today, we are living in a technology world. Not to mention there are a lot of changes in the business landscape since COVID-19 hit the world and the global pandemic is shaping customer behaviors in many ways. For example:
45% of customers surveyed by PwC indicated that their mobile phone has become a shopping channel.
The engagement with mobile ad increases by 15% during the pandemic
Social media usage consumption rose by 58%.
Do social media marketing the right way
OK, are you ready to adopt social media marketing now? Setting up an account is easy, however not all business is using social media the right way.
There are few key points to remember:
Remember, marketing on social media is not a short-term task: it requires long-term commitment to achieve such digital success. That is why a social media marketing plan becomes increasingly essential in the long run.
You must first identify your core customers (regarding age, location, hobbies & interests, certain behaviors) and tailor your social media activities accordingly. Once you've decided on a target market, figuring out relevant social media channels and adjusting marketing messages becomes much easier.
Instead of constantly promoting your brand, product or services, let's see social media as your top-of-the-sales-funnel stage where customers get to know you. Focus on building a loyal fan base first before driving them to your website where the sales actually begin.
Track analytics frequently
What makes social media more advanced compared to other traditional marketing methods is its measurable results, which are conveniently provided by social network platforms. Otherwise, you can find a third-party analytics tool and assess your performance on a daily or weekly basis.