Entering Awards as a Marketing Strategy
As a serial entrepreneur, I have always watched with interest people who enter and win awards. It's been a pastime of mine that has created curiosity around the paths that other entrepreneurs take. But it has taken almost 25 years in business for me to realize that entering awards needs to be at the forefront of any startups marketing strategy – and I should know why.
In full transparency, Robotic Marketer always includes a list of awards that companies should enter or at least consider in every marketing strategy developed. It's an important part of the marketing mix and can add a lot of value to an omni-channel marketing approach.
While this is the case and Robotic Marketer does follow the marketing strategy outlined by the world first AI-powered marketing strategy, it has been with great reluctance that we have moved forward in taking steps to enter awards.
The reason why we haven't in the past is that it was my personal belief that many people that enter and win awards go bust or their businesses flounder – not because of the awards but due to bad business practices. I've seen it time and time again with people I know who have had their profiles amplified by winning awards yet behind the scenes struggle to pay the bills and make their businesses work.
All of that changed on Friday night. I'm eating my words (or in this case, my thoughts).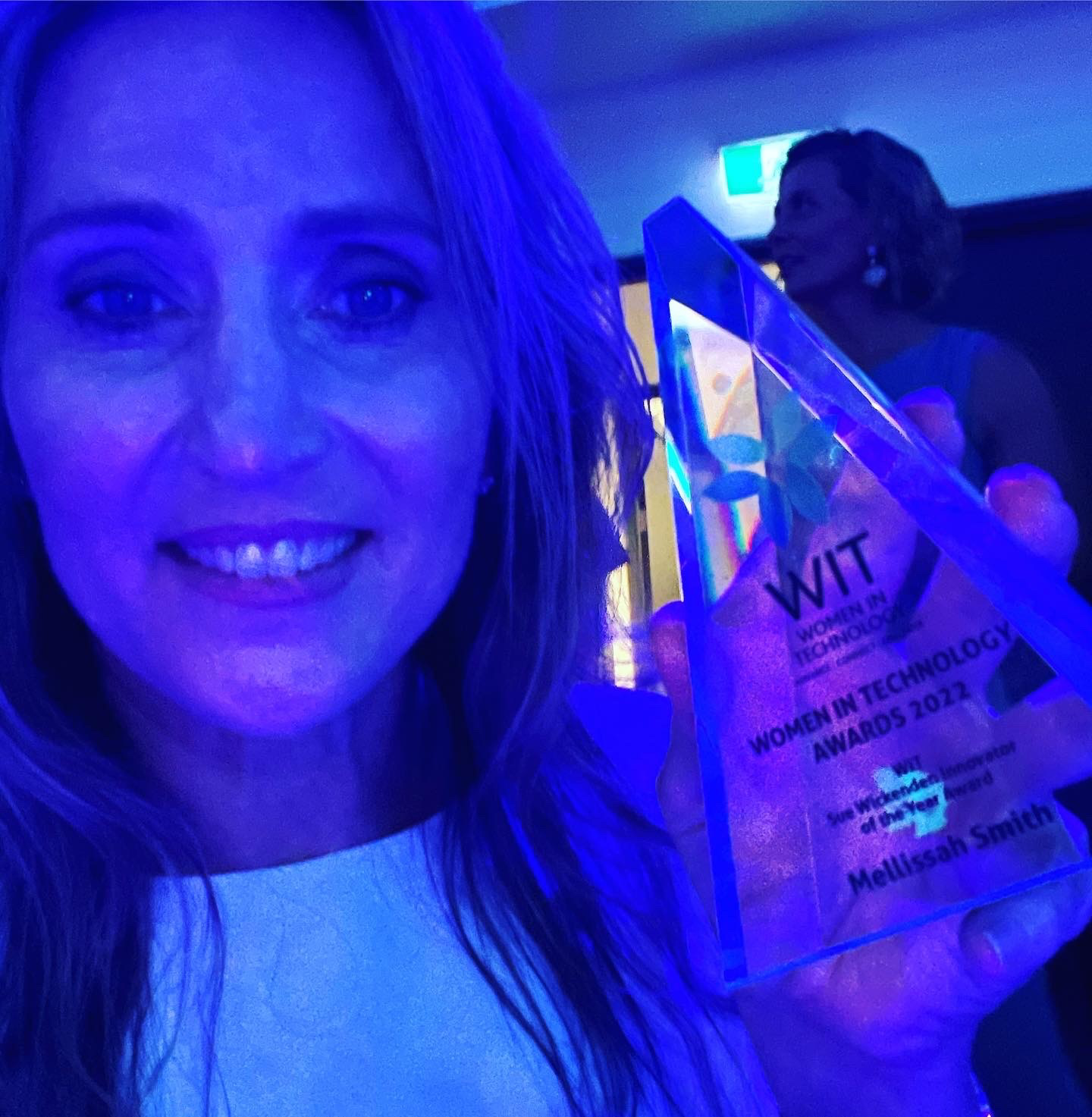 Women In Technology Awards
On Friday night, I won the prestigious WiT Awards in Brisbane for Innovator of the Year. I didn't expect to win and in fact, it was not something I thought would be even possible. My belief was that there are people out there developing technologies that save lives. Why would judges pick someone who has worked out that the millions of businesses around the world are developing marketing strategies manually, and that is not only outdated, but a bad use of time.
What I learned about awards that blew my mind
Judges pick people for various reasons and have a criteria to fulfill. In this instance, it can be assumed that out of the 800 or so nominees, I fulfilled the criteria. I also learned that my authenticity was rewarded even though I thought I had blew the interview because of it.
I had a lot of self doubt, mostly feeling like I was not good enough. Is there any other woman in the world that has experienced this feeling?
The judges for the WiT Awards were smart women – some in business and others in academia. At the end of the day, I was just happy to have met them, let alone get to share parts of my story.
A life long advocate for women in technology
It's so easy to forget the things you have done along the way in your career. I have worked now for more than 30 years, and in that time, I have done a lot things.
In the technology sector, I ran the IT&T industry development program which was government funded. During my tenure, I was the leader in expanding this industry development program around Australia and into the Asia Pacific region. I was 22, 23 and 24 years old. I would get up and speak about the importance of encouraging more people to join the technology sector, not specifically women, but people.
At 26, I launched on the Gold Coast e-Women, an industry development initiative to support women in the technology sector. This was a highly successful launch with government ministers and more than 400 people in the crowd celebrating women in the sector.
My first company specialized in technology and bio-technology marketing programs and road the wave of the tech boom.
My second company, Marketing Eye, was broader but has always specialized in the technology and medical device sectors.
Then my third most significant company, Robotic Marketer, is a technology company and right now is acknowledged as the only company in the world to automate the development of strategy. Not only do we use AI, machine learning and big data, we are also a company that pushes women to the forefront. We try hard to keep our ratios of 50 percent women in our business and drive programs to nurture growth in women that are in the sector.
At the helm of this business, Richi Nayak, an elite professor at the highly acclaimed QUT, was the project lead to develop the first prototype for Robotic Marketer. Imagine, just two women building a world first without considering the fact.
AI powered strategy technology is the future
We have built the future of strategy. Gone are the days where companies and in particular, big consulting firms, develop expensive strategies for companies. Today, they can do so using Robotic Marketer's SaaS-based AI-powered marketing strategy technology platform in a matter of minutes.
Winning Awards is good for business
More than 1,000 people have congratulated me on the big win. That is exposure in itself that would not be possible had one of our people not entered the WiT Awards.
In addition, companies are reaching out to collaborate and channel partner programs are requesting presentations. It's good for business and great for staff morale.