Robot marketer will save clients time, with humans only needed for last 20% of strategy, says machine-learning startup
"Creating the next generation of marketer" and slashing the time spent on preparing client strategies is the promise of machine learning startup Robotic Marketer.
Mellissah Smith, the company's founder and managing director of consultancy Marketing Eye, told Mumbrella the technology idea came out of years of running workshops and developing strategic plans for clients.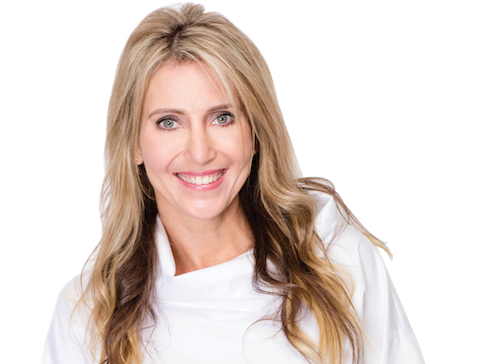 "To write a strategy you're looking at 100 hours and clients are paying for that right now," Smith said. "If we can do that in minutes that's more valuable for the client and they can spend their budgets on outcomes.
"I came up with the idea five years ago because I've personally written more than 300 marketing strategies and every time I finish one I know they aren't good enough.
"The reason why I know they're not good enough is no matter how much market research or examples we can find of successful campaigns or data analytics, you're only contained to what is available to you.
"However having access to big data and machine learning where it's learning from hundreds of marketing strategies, workshops and conversations, we can produce a marketing strategy better than anything I could write."
Robotic Marketer is a partnership with the Queensland University of Technology, whose Australian Centre for Robotic Vision (ACRV) last month won the US$80,000 first prize at the 2017 Amazon Robotics Challenge held in Nagoya, Japan.
"They are really innovative and they have strong leadership within the team," Smith said. "I'm quite empowered by it. The energy is great and the way they operate is really exceptional."
Rather than raise money from VCs and investors, Smith is crowdsourcing the venture through advance payments of $1,950 per strategy and promises the early projects will have human supervision including four hours editing and consulting as the company tweaks the product.
"Normally we sell one-off marketing strategies for $25,000-plus that are 20 to 30 pages in length – yet, this will be more accurate, more comprehensive and have more research and fact-based recommendations than any human-based strategy development has ever achieved.
"A human will be needed for the last 20% of the strategy as the robot will still be a work-in-progress.
"The challenges are that this is an ambitious technology build, however it has the benefit of more than 100 voice-recorded workshops and numerous marketing strategies for machine learning."
– Paul Wallbank
Paul Wallbank is News Editor at Mumbrella. Previously he's covered business and technology issues for outlets ranging from The Australian and Sydney Morning Herald to the ABC and Business Spectator.