How TikTok has Become the Number One Social Media Platform with Coronavirus
Amid the social distancing guidelines brought upon by the spread of Coronavirus, celebrities have taken to TikTok to share how they are passing time in quarantine. TikTok has become the new hub for stars and organisations to connect with fans and spread awareness on the pandemic.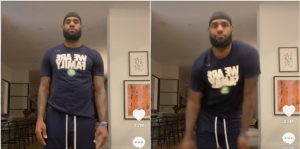 Lebron James performing a dance on TikTok
The current international lockdown protocols have given rise to a new form of content on social media. #quarantine. The #quarantine hashtag has racked up over 2 million posts on Instagram and is made up of videos and images sharing how people are living through these stringent safety measures. From memes to at-home workouts, this form of content is flooding all social-media platforms. Despite the traction #quarantine is gaining on Instagram, TikTok is still dwarfing these figures, reaching well over 2 billion views for this exact category.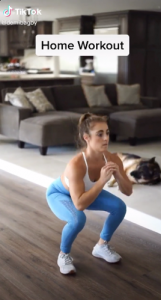 Fitness influencer Demi Bagby posted a video to TikTok with the #quarantine hashtag
Why TikTok?
TikTok is a social-media application commonly used by teens and Generation Z's to share short-form videos. With the ease of editing, coupled with a large database of music and filters, TikTok has developed a platform for creators to share content in a way which is far easier and quicker than other platforms. The simplicity of developing quality content on TikTok allows celebrities and influencers to branch out to new and younger audiences, which is why it is becoming the preferred platform during this crisis period. The option to embed and share TikTok's to other social media platforms gives creators more reason to use TikTok. It is not uncommon for celebrities to initially create and post their content to TikTok and then share it to their larger following on Twitter, Facebook and Instagram. It is the creative accessibility of TikTok, in conjunction with the ability to share to other social media platforms which grants celebrities and organisations with the immense reach they are achieving.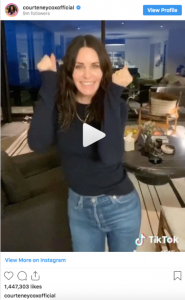 Courteney Cox sharing her TikTok to her 9m followers on Instagram
TikTok during the Coronavirus Crisis
With social distancing becoming the norm for most people, celebrities are turning to TikTok to share best practices, dances and light-hearted comedic content. Many are posting short clips demonstrating social distancing and urging others encourage others to follow their lead. Gloria Gaynor, for example, shared a 20 second clip washing her hands to her 1978 hit 'I Will Survive", with the caption "It only takes :20 seconds to SURVIVE".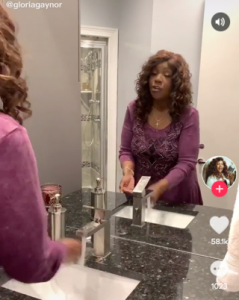 Gloria Gaynor sharing handwashing tips to her single 'I Will Survive'
Users of TikTok are not only limited to teenagers and celebrities. Many companies are using TikTok to build brand awareness though engaging younger audiences with creative and quirky videos. However, during the Coronavirus outbreak, organisations including the NBA have used TikTok as a platform to show fans how each player is individually dealing with the social isolation restrictions.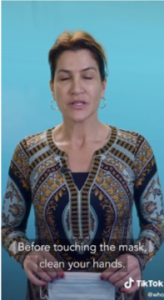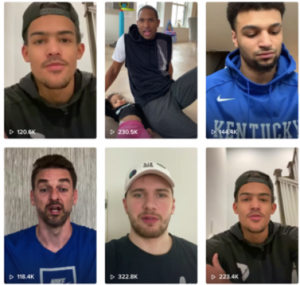 Organisations including WHO and NBA are using TikTok to encourage social distancing
Similarly, the World Health Organisation (WHO) has also taken to TikTok to share best practices, by launching the 'Safe Hands Challenge'. With over 1.6 billion views, #safehands encourages users to post 40 second clips showing what they are thinking while washing their hands. TikTok's reach to an entirely new audience allows organisations to share preventative methods that can slow the spread of the epidemic. Posts with the hashtags #coronavirus will automatically include a notice from Health Authorities with updated information.
TikTok has been widely used by celebrities and organisations during the last few weeks as a platform to share best practices, their experiences with social isolation, or just light-hearted dances. The ease of content creation and sharing ability has shown TikTok to be the most effective platform to get content across to a large audience during this period.