Data-driven marketing strategies with higher ROI
Robotic Marketer marketing strategy technology platform develops, manages, executes and reports on marketing strategy performance. Each B2B marketing strategy is smarter, faster, more intuitive and data-driven deep diving in to your competitor performance and providing predictive strategies that produce higher ROI. Don't spend time on marketing strategies that don't work, when you can have one that will! Understand your customers better, align your key messaging and drive marketing campaigns and programs that help your business achieve business goals.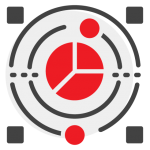 Entrepreneurs & Business Leaders
With the continuous evolution of the market, it is becoming increasingly difficult for businesses to capitalize on market opportunities. Robotic Marketer has established a proven system to work with companies seeking high growth, measurable returns on their marketing investment and a more sustainable sales funnel. We deliver marketing strategies tailored to the changing business landscape while incorporating cutting-edge marketing activations and technologies combined with creativity, insight and intelligence to give clients proven results. Fast-tracking the development of a marketing strategy will help your business go-to-market faster, smarter and more efficiently and help you:
Improve overall marketing performance
Generate brand awareness
Generate more leads, more often
Efficiently use internal and external marketing resources
Focus marketing efforts on tactics that work
Benefit from industry best practice and KPI's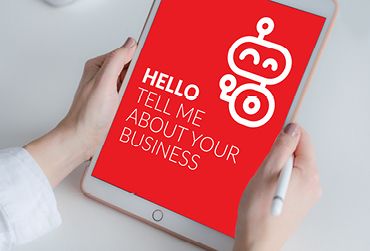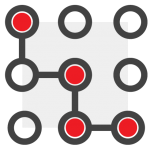 Marketing Professionals
Marketing requires constant learning and evolving, and as a professional in this space, staying up-to-date with all the latest marketing trends is necessary but usually almost impossible. Robotic Marketer marketing strategies are informed by decades of machine learning combined with artificial intelligence that deep dives into all available data on competition, industry trends and customer behaviour – giving you a blueprint on what needs to achieved to see your business succeed.
Cadence that keeps you and your team on track, focused on the end goal
Stay informed on the latest in marketing best practices
Insight into what works and what doesn't
Deliverable that's ready to be shared internally, externally and with stakeholders in a matter of days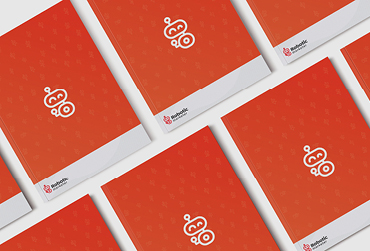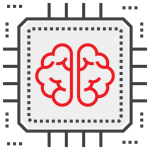 Channel Partnership Programs
Quite simply, Channel Partners can achieve more with a plan in place. Robotic Marketer assists companies with the development of marketing strategies and importantly asking partners the questions needed to think differently. It is a platform through which partners are able to understand their competitors better, analyze their current marketing efforts, and develop a clear path for sustainable high growth success in the market. Being a part of Robotic Marketer's Channel Partnership Program means that we are committed to seeing you and your partners grow through the efforts of your channel.
Every marketing workshop and marketing strategy is rated by the Channel Partner
Feedback is welcomed and encouraged at every step
Reporting on most effective marketing tactics per territory for high usage programs
In-depth knowledge of Channel Partner solutions and marketing programs
Marketing Strategy and Services Packages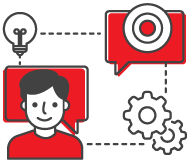 Marketing Strategy
Bespoke marketing strategy helps businesses define the best marketing plan to achieve their business goals
Complete in-depth competitor analysis and comparison
SWOT analysis
Brand story development
Marketing tactics based on data-driven recommendations
Lists: Media, events, blog headings and more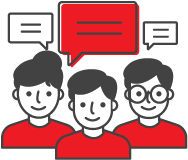 Marketing Workshop
Let our marketing consultants reinvigorate your team and get focused with a marketing workshop
Understand your business goals
Set marketing objectives
Brainstorm marketing tactics
Deep dive into your target audience
Define your customer experience
Discuss pros and cons of competitors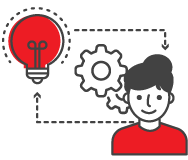 Marketing Implementation Services
A marketing plan designed to meet your budget requirements. *Only available to SAP, Oracle and Mitel Partners
Packages designed to meet your budget requirements
Full service: marketing, PR, content, web, graphic design, lead generation
Specialized lead generation programs available
Website development and SEO
Outsourced marketing department
How to get better results from your marketing strategy
Improving the performance of your marketing strategy can be game changing for your business. What Robotic Marketer does is provide you with an easy, fast and efficient way to develop a data-driven marketing strategy aligned to your business goals.
You can either run your own marketing workshop and enter information into the Robotic Marketer technology platform and let AI do the work for you or have one of our trained marketing strategy consultants facilitate.
FIND OUT OUR PRICING MODEL
Client Testimonials
We have an excellent experience with Robotic Marketer, we were impressed how the workshop went. We also appreciate how Robotic Marketer understand what is our objective as well as their knowledge in the SAP Ecosystem. The Marketing plan crafted for us was valuable and steered us to the right track in improving our marketing efforts.
Sheila Villola and Danica Delos Reyes
President and Sales & Marketing Lead 24/7 International Corporation

I've started to integrate the messaging and social media strategies from the AirDeck Marketing Strategic Plan for 2021. I am truly impressed at the clear results and action items presented in the plan. It's hard to believe that most of this was produced by AI. Every time I think I've digested all that was provided, I go back and continue to find action items for whatever marketing efforts I'm working on.
Starting my new role as CMO for AirDeck, Robotic Marketer has truly fast-tracked my goals for marketing. This is so vital for startups as time is valuable and instead of spending months on this, I was able to provide a marketing direction for the company in just a week! And the plan is rock-solid.
Thank you to you and your team for helping do my job better.
Jack Phan, CMO AirDeck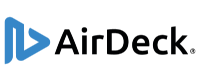 The interview process was painless, and we learnt early on that Robotic Marketer knows the SAP ecosystem. The resulting strategy hit the mark 100% compared with previous marketing companies that failed to demonstrate an understanding of our target market.
Marissa and Phil Shipley, CompliantERP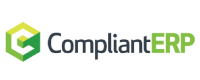 "Again, many, many thanks for the excellent meeting. The content that you create is incredible detailed and really high quality! It is going to take us days to crawl through to truly appreciate it's full value to Emergys. My recommendation to SAP: Don't let any other partner have access to this stuff – it's too good and would be wasted on them! "
David Robson – Executive Vice President, SAP Channel Partner, Emergys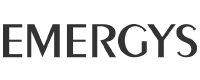 The strategy really highlighted things we were not doing well, where we could make improvements and suggested new ways of doing things. We only wish we had tapped into Robotic Marketer's expertise earlier for improvements in our marketing and for additional marketing services, but we got busy.
Gary Young, VP of Sales & Marketing, VantagePoint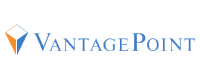 Great workshop and strategy! Lots of things we can do to improve our marketing. Helps set the standard for marketing services and improve our current marketing strategy. Very informative!
Soumaya Ben Slama, WYNSYS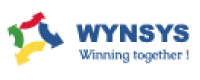 At McCoy, we want to optimize our marketing efforts. The team at Robotic Marketer are experts on how to create an active marketing function, shedding light on our current position and how it compares to competition. The marketing strategy provided an extensive and clear roadmap that will help us now and as we move into the future. We have already started to deploy a number of tactics provided in the deliverable. Thank you very much for this very positive experience.
Mirjam Verzjil & Jacques Scheutjens, McCoy & Partners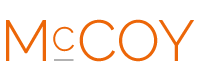 The workshop and strategy were really good. It will help us internally get buy-in to marketing and exeternally connect with customers and raise our profile around SAP solutions. We liked how Robotic Marketer helped us understand how to develop lead generation campaigns in LinkedIn and leverage this social media platform, and overall stand out from crowd with our marketing tactics.
Oyvind Stensby, Enterprise Application in Experis Norway
There is a lot of areas of marketing that we went through. This was helpful in understanding what we are good at and what we need to work on. The workshop was great in steering us in the right direction. I learned a lot of things. It was really great.
Fiona Heros, Augusta Reeves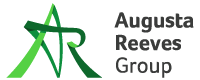 It was a very controversial workshop with very useful insights from our perspective to get us thinking about marketing. Super valuable.
Sam Garwood, Veritas Prime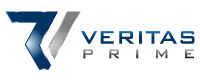 Our Clients
At Robotic Marketer, our marketing consultants have built some of the best and most productive of relationships that are rooted in a desire to create a marketing plan to achieve greatness. We have offered marketing consulting services to a range of clients from small to mid-sized companies who through the Robotic Marketer platform seek to develop refreshed a marketing strategy that will help them stand out of an ocean of competition.