There's a better way to achieve your marketing goals
Ever spend what seems like forever preparing marketing strategies for your company year after year?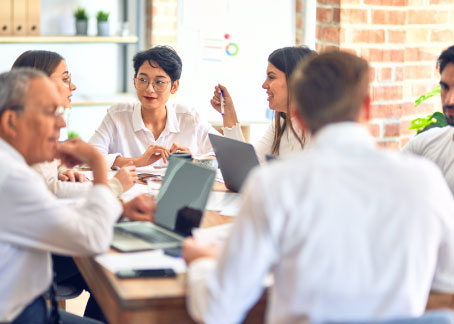 Well you don't have to anymore.
There's a better way.
With Robotic Marketer, you can now accelerate this process and have a marketing plan ready to go in a matter of minutes. Skip the time you spend stressing about marketing research and let a smarter, more intuitive marketing robot deep dive into Google keywords, advertising, competitor content and customer behaviour and so much more for you. Benefit the most through the fast-tracking of research and machine learning from past marketing strategies, which clearly defines a path moving forward to achieve the best possible results, with big data-driven marketing outcomes.
At a Robotic Marketer Marketing Workshop, a marketing consultant will work collaboratively with you to enter the information into a 'robot' that automates the process of market research, competitor analysis, marketing best practices.
Once processed, the final Robotic Marketer Marketing Strategy will provide you with a comprehensive 40+ page blueprint to a refreshed marketing effort that is complete with an in-depth analysis of the market and competitive landscape.
From lead generation to direct marketing campaigns and social media engagement, companies now have the opportunity to reach more clients, more often, with an integrated, result driven marketing plan in place.