45-Week Webinar Series for Elevate 100 Club: Implementing AI Marketing Strategy
Guiding junior marketers and entrepreneurs in implementing their AI marketing strategy, the webinar series will first set the foundation, then establish a marketing cadence, and finally focus on specific areas for lead generation and optimization.
Webinar Series Outline
Weeks 1-6: Setting the Foundation
Introduction to AI Marketing Strategy Implementation

Auditing Current Marketing Assets

Creating a Comprehensive Inventory of Digital Assets

Optimizing Website and Landing Pages for AI Integration

Establishing Your Social Media Presence

Email Marketing Essentials: Building Your Mailing List
Weeks 7-12: Establishing a Marketing Cadence
Creating a Marketing Calendar: Overview and Tools

Developing a Content Strategy for Different Channels
B2B Marketing: Developing a Lead Nurturing Cadence
B2C Marketing: Engagement and Conversion Strategies
E-commerce Marketing: Driving Sales through Targeted Campaigns
Integrating AI Tools into Your Weekly Marketing Routine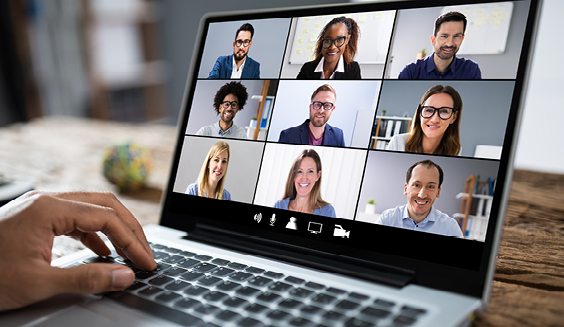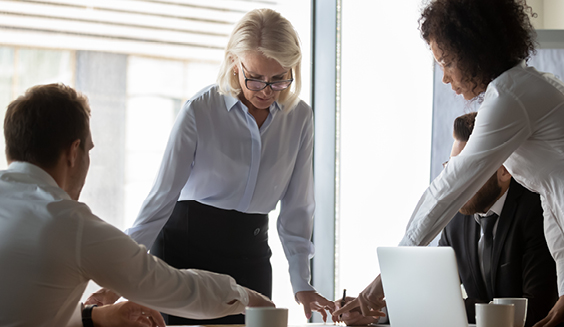 Weeks 13-18: Lead Generation Campaigns - Basics
Fundamentals of Lead Generation in AI Marketing

Creating Effective Lead Magnets

Setting Up and Optimizing Landing Pages for Conversion

Creating Persuasive Call-to-Actions (CTAs)

Basics of Lead Scoring and Prioritization

Email Automation for Effective Lead Follow-up
Weeks 19-24: Focus on SEO
SEO Basics for AI-Driven Marketing

Keyword Research and Optimization Strategies

Building Backlinks: Techniques and Best Practices

Optimizing On-Page SEO for AI Integration

Local SEO Tactics for Targeted Reach

Analyzing and Adapting to SEO Metrics and KPIs
Weeks 25-30: Optimizing Social Media Performance
Social Media Strategy in AI Marketing

Utilizing AI for Target Audience Analysis on Social Media

Content Scheduling and Automation on Social Platforms

Engaging with Your Audience: Best Practices

Paid Social Media Advertising: Setting Up Campaigns

Monitoring and Adapting Social Media Strategies
Weeks 31-36: Public Relations and Brand Building
Integrating PR into Your AI Marketing Strategy

Deploying Press Releases and Media Pitches

Building Relationships with Influencers and Journalists

Leveraging Social Proof and Testimonials

Hosting Webinars and Online Events for Brand Visibility

Analyzing PR Campaign Effectiveness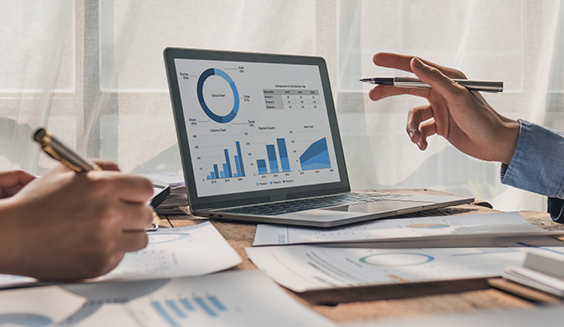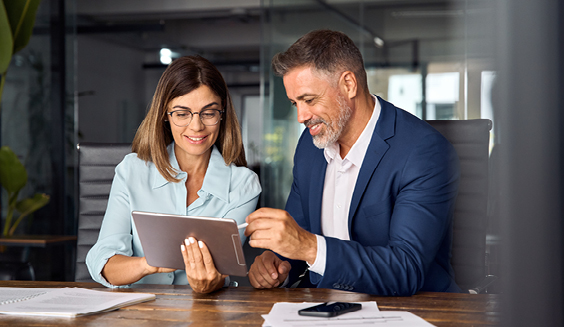 Weeks 37-42: Advanced Lead Generation Techniques
Advanced Techniques in AI-Powered Lead Generation

Retargeting and Remarketing Essentials

Conversion Funnel Optimization

Utilizing Chatbots for Interactive Lead Capture

Developing and Implementing an Omnichannel Strategy

A/B Testing and Optimization for Lead Generation
Weeks 43-45: Special Focus Areas (Varies by Month)
In-Depth Analysis of a 'Hero' Area: SEO, Social Media, or PR

Case Studies: Success Stories in AI Marketing Implementation

Final Review and Strategy Adaptation for Continued Growth
Client Testimonials
We didn't know what to expect when we began working with Robotic Marketer. However, we have been very pleased with the detailed analysis, idea generation, and comprehensive action plan provided to us. The team are very pleasant to deal with and really know their stuff!
Seton Leggett, COO Arrow Private Wealth
I've started to integrate the messaging and social media strategies from the AirDeck Marketing Strategic Plan for 2021. I am truly impressed at the clear results and action items presented in the plan. It's hard to believe that most of this was produced by AI. Every time I think I've digested all that was provided, I go back and continue to find action items for whatever marketing efforts I'm working on.
Starting my new role as CMO for AirDeck, Robotic Marketer has truly fast-tracked my goals for marketing. This is so vital for startups as time is valuable and instead of spending months on this, I was able to provide a marketing direction for the company in just a week! And the plan is rock-solid.
Thank you to you and your team for helping do my job better.
Jack Phan, CMO AirDeck
The interview process was painless, and we learnt early on that Robotic Marketer knows the SAP ecosystem. The resulting strategy hit the mark 100% compared with previous marketing companies that failed to demonstrate an understanding of our target market.
Marissa and Phil Shipley, CompliantERP
"Again, many, many thanks for the excellent meeting. The content that you create is incredible detailed and really high quality! It is going to take us days to crawl through to truly appreciate it's full value to Emergys. My recommendation to SAP: Don't let any other partner have access to this stuff – it's too good and would be wasted on them! "
David Robson – Executive Vice President, SAP Channel Partner, Emergys
The strategy really highlighted things we were not doing well, where we could make improvements and suggested new ways of doing things. We only wish we had tapped into Robotic Marketer's expertise earlier for improvements in our marketing and for additional marketing services, but we got busy.
Gary Young, VP of Sales & Marketing, VantagePoint
Great workshop and strategy! Lots of things we can do to improve our marketing. Helps set the standard for marketing services and improve our current marketing strategy. Very informative!
Soumaya Ben Slama, WYNSYS
At McCoy, we want to optimize our marketing efforts. The team at Robotic Marketer are experts on how to create an active marketing function, shedding light on our current position and how it compares to competition. The marketing strategy provided an extensive and clear roadmap that will help us now and as we move into the future. We have already started to deploy a number of tactics provided in the deliverable. Thank you very much for this very positive experience.
Mirjam Verzjil & Jacques Scheutjens, McCoy & Partners
The workshop and strategy were really good. It will help us internally get buy-in to marketing and exeternally connect with customers and raise our profile around SAP solutions. We liked how Robotic Marketer helped us understand how to develop lead generation campaigns in LinkedIn and leverage this social media platform, and overall stand out from crowd with our marketing tactics.
Oyvind Stensby, Enterprise Application in Experis Norway
There is a lot of areas of marketing that we went through. This was helpful in understanding what we are good at and what we need to work on. The workshop was great in steering us in the right direction. I learned a lot of things. It was really great.
Fiona Heros, Augusta Reeves
It was a very controversial workshop with very useful insights from our perspective to get us thinking about marketing. Super valuable.
Sam Garwood, Veritas Prime
Our Clients
At Robotic Marketer, our marketing consultants have built some of the best and most productive of relationships that are rooted in a desire to create a marketing plan to achieve greatness. We have offered marketing consulting services to a range of clients from small to mid-sized companies who through the Robotic Marketer platform seek to develop refreshed a marketing strategy that will help them stand out of an ocean of competition.