What you will receive..
The marketing strategies will be developed by a robot, and comprise of a robot-driven workshop, followed by a combination of artificial intelligence, machine learning, data science, data scraping, robotics and big data.
Backed by Marketing Eye
Backed by Marketing Eye, a company that has been around since 2004 and has offices throughout Australia, US and Netherlands – your payment of $1,950 today will give you a guarantee of a marketing strategy by 30th September 2018 – (do you want to change the date of this?). This mitigates any risk knowing that regardless of the stage of the robot, your company will receive a strategy that is unparalleled in the market by a company that has completed more than 300 marketing strategies and workshops.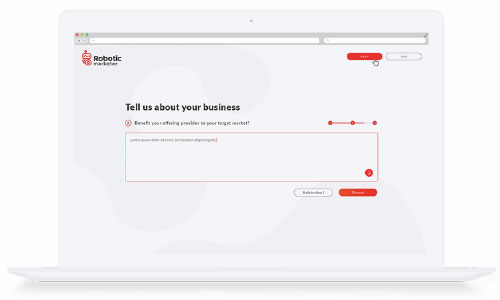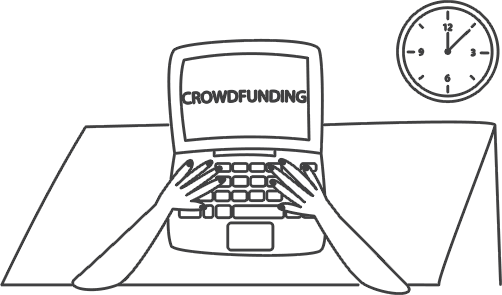 What you are buying
We are looking to give people who 'buy' and are helping Robotic Marketer to get to the next level, a marketing strategy that is normally worth $25,000 as a one off project, for $1,950. The catch is that the $1,950 has to be paid by 8th October.
This marketing strategy will be more intuitive, smarter, precise and thorough than any human marketer could ever be. Have your next marketing strategy written by a robot that asks the right questions, deep dives into research, uses competitors' advantages to be your advantage and cleverly writes your marketing strategy in minutes.
When this robot has gone through beta testing (which is the phase that you will receive the marketing strategy, however you will have a Marketing Eye edit it for your final marketing strategy completion), it will be better than what we could do for you using our current IP, market research techniques, knowledge and experience.
It would also cost more than what this is costing you today. For a one-off marketing strategy, with today's resources and knowledge, we charge $25,000 and our clients are happy.
With a long-term Marketing Eye client, it takes approximately 40 hours of marketing intern work, coupled with 30 to 40 hours of Marketing Managers work, and this time costs more than what the fee we are requesting you buy now.
So, you will save money, have a better more intuitive and results orientated strategy – and you will be helping change the world of marketing
The Workshop
Be in the first 100 people in the world to do a marketing workshop with a robot. The robot will not only ask you questions and turn your answers into text, but it will also provide you with examples of other answers, and frequently asked questions. This will not only be efficient, but it will also allow you to have multiple stakeholders from your office, or company no matter where they actually are, participating.
You will then get to sign off on the content of your answers, before the robot goes to work on developing your marketing strategy.

The Marketing Strategy
Available as from April/May 2018. Purchase price of $1,950 today to receive your 2018/19 strategy. Normally priced with less information and AI at $25,000.
The marketing strategy will include:
Branded Cover Page
Table of Contents
Executive Summary
Background
Company Mission
Company Vision Statement
The Market
Products/Services
Marketing Assets / Personnel
Pricing
Positioning
Unique Selling Proposition
Target Customers
SWOT Analysis
Competitor Analysis
Market Research
Marketing Strategy
Marketing Objectives
Brand

Brand Story
Brand Identity Mark
Brand Values, Personality, Attributes

Communications
Advertising

Traditional Advertising
Digital Advertising and Re-marketing

Sales and Lead Generation
Promotions
Social Media and Content Marketing
CRM and Marketing Automation
Direct Marketing and Database Assets
Website and SEO/SEM
Budget and Recommendations
Remember:
Available in April/May 2018. Investment of $1,950 today to be the first to receive your 2018/19 marketing strategy. Normally priced with less information and AI at $25,000.