Are you noticing that the results of your marketing campaigns aren't gaining enough traction? Or your marketing plan is making little to no impact to your overall revenue? This is telling sign that its time that your marketing strategy needs an overhaul.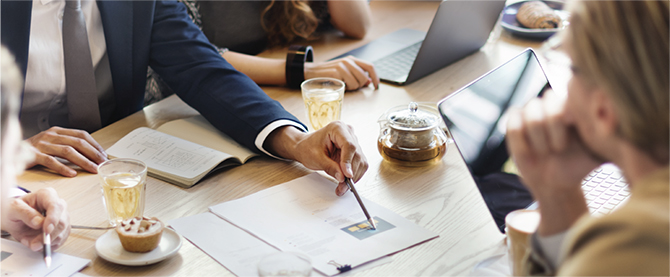 Marketing is so much more than pushing creative messages through a few channels when you feel like it. But, it is the conscious understanding of what works and what doesn't, and adapting key messages to each channel to fit the context.  With an integrated marketing strategy, a business moves to the next level, builds loyalty, and maximizes ROI.
But, how can you be certain? Quite often, determining whether your marketing performance is up to the mark isn't as simple as it looks and most businesses are in need of help.
This is where marketing consultants like Robotic Marketer come into the picture to guide on you what metrics to track and how to track them.
Here's a quick checklist of 6 signs why your marketing needs an overhaul:
Your website traffic has traffic but no conversions – Our marketing consultants help you analyze content relevancy and quality in your customer's journey.
Your website has little to no traffic – When developing your marketing plan, we consider whether your brand is discoverable; analyzing your website's search engine ranking and searchable keywords and phrases that can be used to stand out of the noise.
Your social media is underperforming – The first step to analyzing your social media performance is by considering content/post cadence, quality and relevance. Our marketing consultants have a wealth of experience in catapulting a brand online to get measurable results.
Your email marketing has a poor open rate – Email marketing campaigns deliver targeted messages to key stakeholders. They help in the creation of website traffic that contributes to lead nurturing processes. A Robotic Marketer Marketing Strategy provides modifications to content that are relevant to target segments to significantly improve open rates.
Your paid ads have a poor ROI – Many brands often see poor returns for their paid ads due to poor targeting and high cost per click (CPC) rates. The key to effective campaigns is targeting the right audience with the right. We are able to guide you to clearly define and segment your target audience for effective marketing communication.
Your target audience don't know who you are and what you do – Having a key messaging guide is necessary to enhance your company's ability to communicate its unique value proposition (UVP). We help businesses identify what messages to highlight that best resonate amongst their target audience.
Interested in knowing more?
Marketing Workshop and Strategy
Sign up today and book your marketing workshop with a qualified marketing manager