Case Study: Vast Edge
Website: https://www.vastedge.com/
Industry: Software and Technology
Employee Count: 150+
Locations: 5
Customer Focused Since: 2004
Countries: 2
Partner Group: Oracle
Overall Score Awarded 
10/10
Vast Edge Set Up for Success
By using Robotic Marketer, Vast Edge has now set up the blueprint to achieve its business goals in 2020. Robotic Marketer is an innovative marketing technology that provides clients like Vast Edge with marketing plans that include in-depth analysis of the market and competitive landscape to achieve the best possible results with data-driven marketing outcomes.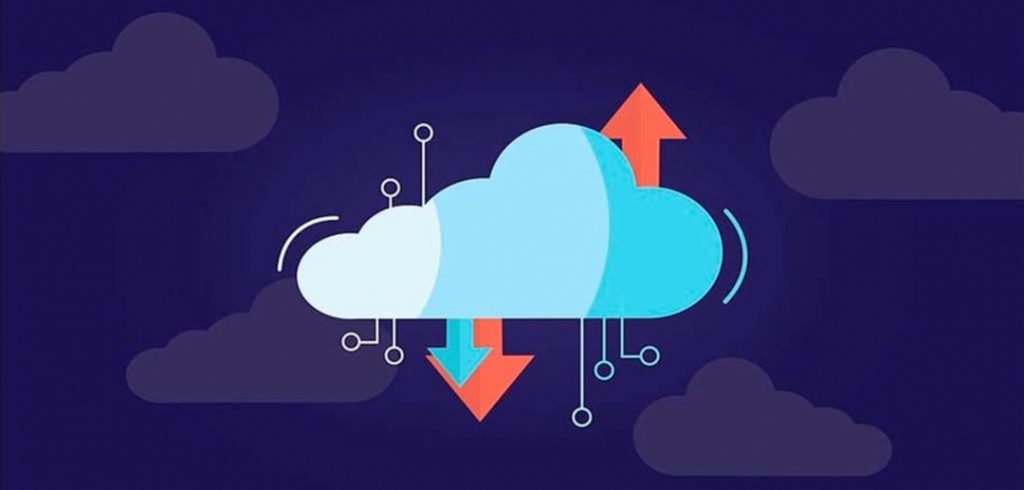 Vast Edge is a leading IT consulting and global service provider. Some of its services include business intelligence, big data analytics, cloud ERP, IoT platform and enterprise backup. A key Oracle cloud MSP and NetSuite partner, Vast Edge is located in several locations around the globe, namely U.S. and India.
Vast Edge provides customers with a customized range of secure, reliable and optimized industrial solutions to cater to their current and future needs. Vast Edge designs end-to-end business solutions across diverse functional domains including healthcare, IT and networking, renewable energy, manufacturing automation, mining and oil and gas.
Apart from this, they also have a competitive edge in products and solutions relating to service planning, remote field inspection, alternative dispute resolution, online inventory management and integrated business web services.
Vik Mehta is the cloud specialist responsible for bringing an improvement in the marketing function of Vast Edge. Vik works alongside external advisors to make key strategic decisions for the company and represented his team at the Robotic Marketer marketing workshop.
Robotic Marketer was the strategic choice to help Vast Edge revive their brand and improve their bottom line.
Robotic Marketer engaged directly with Oracle and took the time to understand the various marketing support initiatives they offer their Oracle PartnerNetwork (OPN) community. This included important digital marketing tactics available via the Oracle Digital Marketing Center, a modern marketing platform for partners. Tactics such as email marketing campaigns and templates, social media posts, content syndication and third party supplier's services are available on the platform. The Robotic Marketer campaign provides partners with a marketing plan and strategy workshop supported by the Oracle Digital Marketing Center. To get started, Vast Edge simply registered on the Oracle Digital Marketing Center and then executed the campaign.
"There were a lot of things we already knew but putting that together into one document was very comprehensive – it's all in the details. It helped us as we were able to follow through with it and get some good results. We started seeing results in three weeks in fact."
Vast Edge employed traditional methods for lead generation and building brand awareness, which limited its power of outreach. Social media as a tool and online content distribution were not leveraged as a major part of online marketing. Also, key improvements to the website were needed to effectively communicate the Vast Edge brand.
Vast Edge was limited by referral-based marketing which, as a methodology, had a cap. Because of this cap, they have been ineffective in the recent years. Therefore, as part of a refreshed marketing approach, Vast Edge called upon Robotic Marketer to communicate effectively on who the company is, and what they provide to generate leads in a cost-effective manner.
As part of the Marketing Workshop, Robotic Marketer in collaboration with Vast Edge was able to determine the short-term, mid-term and long-term sales and marketing goals that needed to be achieved through the marketing strategy.
Short Term Goals (0-3 months)
Improve social media content and cadence
Identify opportunities that are 1-month sales cycles
Mid Term goals (3-6 months)
Improve sales cycle duration
Generate leads with shorter sales cycles increasing the number of prospects in the system
Long Term Goals (12 months)
Build brand awareness
Organize customer-centric webinars
Increase sales revenue from reseller business
Grow services business
Increase market share by leveraging affiliates/ resellers
Build alliances with other Oracle Channel Partners within the OPN
Robotic Marketer took Vast Edge through the journey of understanding what marketing strategies needed to be in place to achieve their financial and business goals. Vast Edge had internal resources located both in the US and internationally, however, marketing efforts were fragmented and more ad hoc in nature. Additionally, there was a need for the website to become more focused on the customer journey and social to effectively communicate the Vast Edge story and value proposition.
From a brand perspective, Vast Edge was only recognized by an existing database of customers. Becoming a recognized brand in the industry going forward was deemed important to increase the sales funnel and add value to the lead nurturing process.
Final Strategy Score: 10/10
We followed the deliverables provided by Robotic Marketer, so that was key.
Based on the strategic recommendations delivered by Robotic Marketer's marketing strategy, Vast Edge was able to make significant, sustainable improvements to the marketing of their company. Robotic Marketer's marketing strategy supported Vast Edge's overarching business plan. Consistent with the future direction of Vast Edge, the marketing strategy was the core driver in raising awareness and position of the company as a trusted IT consulting and global service provider.
"It was not a document that we passed over, we actually studied the document really well and we were impressed because we have done this in the past with some other companies but we have never seen results like this. "The strategy from other companies were very limited in scope, did not have competitor information and were not specific to us.", Vik Mehta states.
By leveraging social media, bringing improvements to their digital presence, and being proactive in building strategic relationships both online and offline through marketing tactics such as tradeshows, events, employees connecting with customers on LinkedIn, to name a few, Vast Edge achieved the following: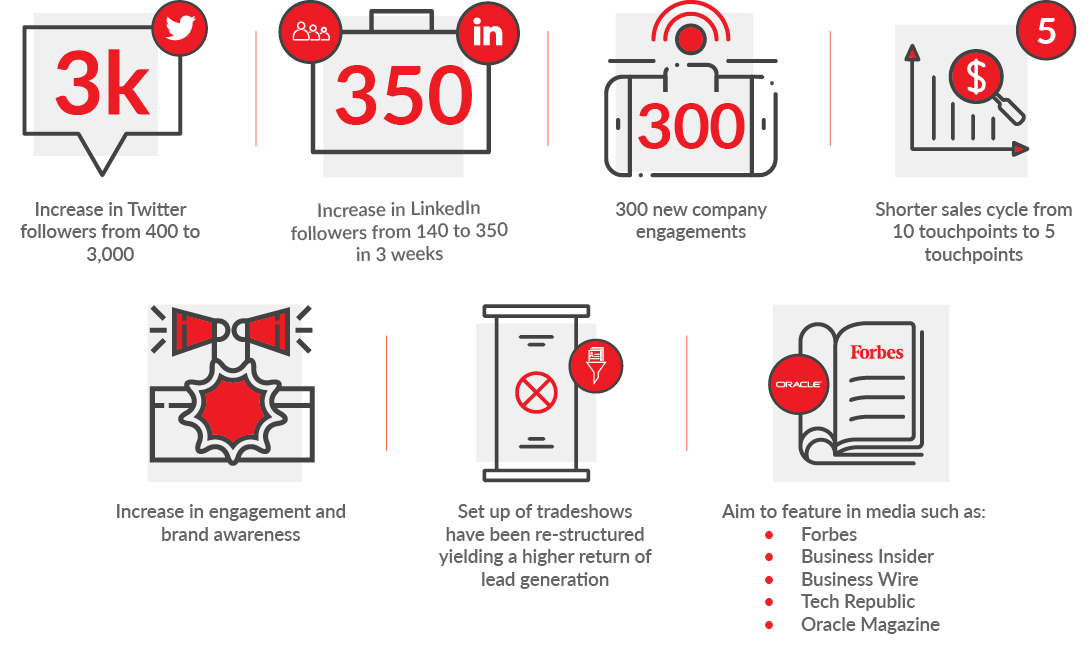 I think that every partner has a different scope as to what they do. For us, customer satisfaction is the most important thing, because being a small company, that is the only leverage we have. With that said, we always get busy with customer engagement, and we forget about the small things, which is something Robotic Marketer was able to remind us of. Once reminded, we spent some hours to fix those and it didn't take that long.
As an Oracle partner, Vast Edge provided Robotic Marketer with a better understanding of Oracle Cloud Solutions to enhance key messaging and market messaging for future Oracle clients. Through this process, We were also able to gain further insight into the OPN Partner Program and learn more about the resources available to each partner through the Oracle Digital Marketing Center that can be utilized in their marketing activations. Additionally, Vast Edge is now leveraging the capabilities of the Digital Marketing Center to complement their social media and marketing strategy. Vast Edge is a great example of a Robotic Marketer success story, as they were quick to begin implementing the suggestions from the marketing strategy. In just three weeks they have already grown their social media following and improved engagement with companies through more effective efforts at their event booths.
It's so surprising to us that our customers are now following up with us to set up the next meeting