Case Study: Emergys
Website: https://www.emergys.com
Industry: Software and Technology
Employee Count: 150+
Locations: 5
Customer Focused Since: 2000
Countries: 4
Partner Group: SAP
Overall Score Awarded 
10/10
Building Emergys Into A Sales Machine
By using Robotic Marketer, Emergys was provided with a blueprint to creating a successful funnel that would guarantee quality pipeline of sales. Robotic Marketer is a world-first marketing technology that provides clients like Emergys with marketing plans that includes an indepth analysis of the market and competitive landscape to achieve the best possible results with data-driven marketing outcomes.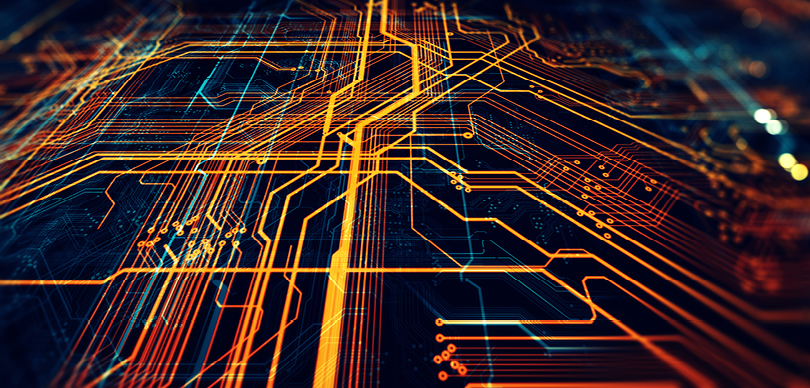 Emergys is a leading business and technology consulting company whose solutions have been transforming the way businesses work
for over two decades. Based on design thinking and years of industry experience, Emergys transforms businesses through digital enablement and innovations. Products and services include ERP, business analytics solutions, IT strategy, application development and testing, DroneWare and digital transformation.
As a SAP partner, Emergys has a proven track record for successful SAP  implementations and support services. With near-shore and off-shore centers in US, Canada, Mexico and India, Emergys is committed to delivering transformative outcomes for the businesses they serve.
David Robson is the primary decision maker for strategic decisions relating to improvements in the marketing performance of Emergys. As the Executive Vice President of Emergys, David Robson is also responsible for maintaining the SAP Partnership. David works alongside the marketing team to refresh the company's efforts in lead generation, brand awareness and customer engagement and also represented his company at the Robotic Marketer Marketing Workshop, alongside their Director of Marketing.
In order to build an active sales funnel for Emergys through marketing, Robotic Marketer was the strategic choice to make it happen.
Robotic Marketer directly engaged with SAP and took the time to understand the various marketing support initiatives offered to the SAP Partner community. This included important digital marketing tactics available on their platform for partners. Tactics such as email marketing campaigns and templates, social media posts, content syndication and third-party supplier's services are available on the platform. The Robotic Marketer campaign provides partners with a marketing plan and strategy workshop supported by the SAP platform. To get started, Emergys simply registered on the SAP platform and then executed the campaign.
"We are just getting started with this, we plan to implement more as we move forward. I have even printed all 60 pages out and have it sitting on my desk and have required my team to all print it out for their desks as well "
With its marketing team predominately functioning out of Mexico, Emergys was limited in its efforts pertaining to lead generation and improving its sales funnel. While the company did engage in some marketing digitally via social media and its website, returns in terms of quality leads was incredibly poor.
Despite their best-in-the-market implementation and support services and some marketing, Emergys 'lean' marketing team meant that the brand was largely unknown and limited in lead generation. Improvements in the Emergys branding was necessary to align with their key strengths and to create a lead nurturing process. Therefore, as a key SAP partner, Emergys took advantage of the help of Robotic Marketer to produce a customized marketing strategy that would communicate who Emergys is and what they do effectively.
"It's about what we are and how we can position ourselves against other people and that's what the strategy shed light on through the SWOT analysis and the competitive analysis"
As part of the Marketing Workshop, Robotic Marketer in collaboration with Emergys was able to determine the short-term, mid-term and long-term sales and marketing goals that needed to be achieved through the marketing strategy.
Short Term Goals (0-3 months)
Build consistent messaging and posts on social media platforms
Create content calendars for social media platforms
Identify key messaging to effectively communicate to target audience
Mid Term goals (3-6 months)
Generate leads in new market areas
Direct marketing into SAP sales to share pipeline
Capture industry focused customer case studies
Capture customer testimonials to distribute on social media and online publications
Long Term Goals (12 months)
Generate brand awareness
Follow up with the idea that Emergys becomes very well known within the SAP client base
Improve brand awareness and recognition within the oracle partner channel
Prospects would look to Emergys website, content, and webinars for leadership information and insight
3x pipeline of Emergys' growth
Robotic Marketer was able to take Emergys through the journey of understanding what marketing strategies needed to be in place to achieve their financial and business goals.
With plans to create an active sales funnel with shorter durations, Emergys needed to develop and define a stronger branding that would help it stand out from competition; something it previously lacked. As part of a refreshed marketing effort, Emergys key messaging needed to focus on the customer journey and social platforms needed to effectively communicate the Emergys story and value propositions.
While Emergys was known to an existing customer database, a new marketing plan was needed to become known in the industry moving forward. This plan would play a vital role in increasing the sales funnel and adding value to the lead nurturing process.
"The Robotic Marketer marketing strategy understood us, not just an SAP partner, but it was very tailored to meet our unique needs. The more I went through the competitive information and further through the strategy and SEO recommendations, it was clear this strategy was made specifically for our business"
Final Strategy Score: 10/10
Based on the strategic recommendations delivered by Robotic Marketer's marketing strategy, Emergys was able to make significant, sustainable improvements to the marketing of their company. Robotic Marketer's marketing strategy supported Emergys' overarching business plan. Consistent with the future direction of Emergys, the marketing strategy was the core driver in raising awareness and creating a lead nurturing process that would result in sales. The strategy provided an in-depth look at Emergys' SWOT and competitive landscape as well as suggested key marketing tactics for Emergys to implement to drive sales.
"The competitive and SWOT analysis have been the most beneficial parts of the Robotic Marketer marketing strategy for our company thus far. What I liked about the competitive analysis was that it identified and focused on not what they [competitors] are, but what we are and what we can offer clients as opposed to those competitors. We are using the competitor information to rebrand ourselves and go after competitive accounts", David states.
By leveraging social media, improving their digital presence and being proactive in building strategic relationships both online and offline through tradeshows, events, employees connecting on LinkedIn, to name a few, Emergys was able to achieve the following results: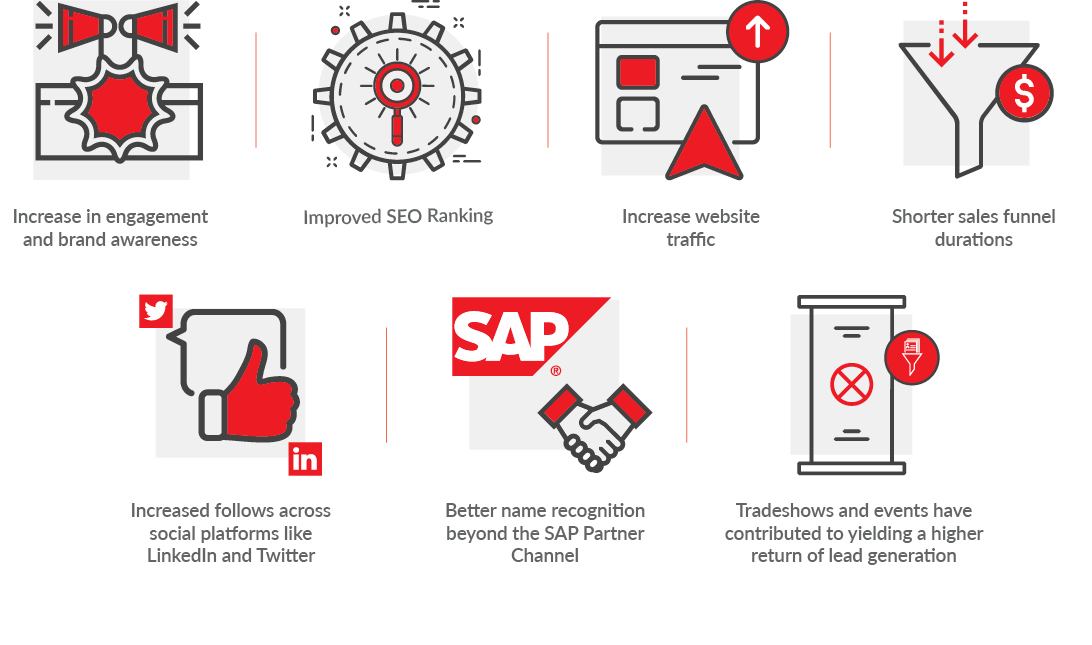 The Robotic Marketer tool can help partners increase new SAP licenses and upgrades.
Emergys provided Robotic Marketer with a better understanding of SAP software solutions, partner capabilities and internal resources. In addition to their SAP solutions offerings, Emergys has built their own product, droneware, that is complimentary to the SAP software they sell. This provides Emergys with multiple access points into a customer relationship where they can add additional value.
Emergys is a great example of an SAP partner who has identified opportunity in the market to then build upon their current resources. Although based in the U.S. Emergys is an international company with their marketing team hosted in Mexico. Robotic Marketer was able to gain additional insight into Emergys' internal marketing processes and identify areas of improvement from marketing processes, to lead generation and additional brand awareness opportunities. Emergys' feedback also solidified how valuable the Robotic Marketer competitor analysis is for companies and exemplified the different ways the information can be applied.