AI Marketing Strategy Masterclass: Professionals
Develop Your Own Marketing Strategy Using AI
Webinar Intro
17th Oct 2023
start Date
10th Jan 2024
Last Day to Register
8th Dec 2023
Duration
Intro: 30 mins
Course: 8 hrs in total
Program Fee
$499
Per Professional
For Your Team
Join with your team to grow together.
Welcome to the AI Marketing Strategy Masterclass: Elevate Your Skills in AI-Powered Marketing Strategy!
Are you ready to embark on a transformative 6-week journey that will not only enhance your expertise in AI marketing strategy but also provide you with an exclusive world-first accreditation? Look no further. Our comprehensive course is designed to empower marketing professionals and agencies like yours with the knowledge and skills to excel in the dynamic world of AI-powered marketing. By enrolling in this Masterclass, you'll gain the prestigious Robotic Marketer accreditation while mastering the art of optimizing marketing strategy performance, from development to successful execution.
of leading businesses are
actively investing in AI and
relying on it for their operations
of employees attribute
imroved work and efficiency
to AI
Key Takeaways
AI-Driven Strategy: Participants will gain a comprehensive understanding of how to create a marketing strategy powered by AI and machine learning, enabling them to leverage advanced technology for optimal results.
Personalised Guidance: The Masterclass offers personalised guidance from experienced marketers, allowing attendees to receive insights and best practices directly from industry professionals.
Data-Driven Approach: Attendees will learn how to incorporate data-driven insights into their marketing strategies, ensuring that decisions are grounded in real-world market trends and consumer behaviour.
Tailored Marketing Plans: The Masterclass equips participants with the skills to create marketing plans tailored to their unique business needs and objectives, maximizing the effectiveness of their strategies.
Innovative Tools: Through the Robotic Marketer marketing strategy technology platform, attendees will explore innovative tools powered by AI, enabling them to forecast sales, identify target audiences and optimize their marketing efforts.
Strategic Alignment: Participants will walk away with a 50+ page marketing strategy aligned precisely with their business goals and objectives, ensuring a practical roadmap to success.
Primary advantages of the Masterclass for Pipedrive, Hubspot, Sendinblue, Salesforce, and Nimble
users in the B2B sector:
Seamlessly Integrate CRM: Discover how to effortlessly merge your current CRM system with the Robotic Marketer marketing strategy technology platform.
Tailored B2B Marketing: Craft a customized marketing strategy tailored to your B2B business objectives, ensuring alignment and effectiveness.
Leverage AI and Automation: Harness the power of AI and automation technology to enhance your marketing strategy, leading to tangible business outcomes.
This program is ideal for professionals and leaders who are: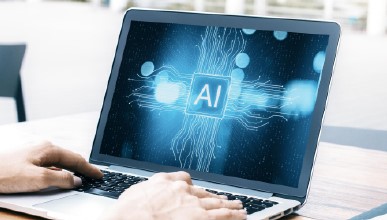 Building
Building a robust marketing strategy that harnesses the power of AI to exceed customer expectations and enhance operational efficiencies, ensuring their business remains competitive in the digital landscape.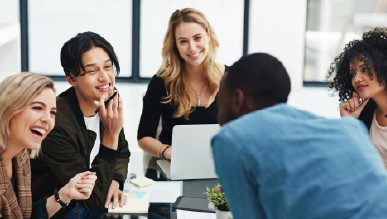 Planning
Planning to revolutionize their marketing approach by initiating AI-driven projects or stepping into roles that demand a digitalfirst mindset, with the goal of spearheading digital transformation within their departments.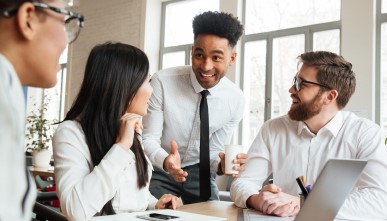 Exploring
Exploring avenues for growth through AIbased marketing, with a keen desire to expand their digital expertise and capitalize on the opportunities presented by digitisation.
Want to know more?
Join us for an illuminating Introductory Webinar, where industry expert Mellissah Smith will delve into the core components of the AI Marketing Strategy Masterclass. In this session, you'll gain clarity on how AI can reshape your marketing approach, aligning strategies with your business objectives. Explore the unique features and benefits of integrating AI into your strategies. If you're eager to enhance your marketing game, this webinar offers a gateway to new horizons. Don't miss out—register now to discover the potential of AI in transforming your marketing strategies.
Learning Segments
Introduction to AI in Marketing:
Understanding the role of AI in modern marketing
Exploring the benefits and potential of AI-driven strategies
Data-Driven Marketing Insights:
Leveraging AI to gather and analyse consumer data
Creating actionable insights for informed decision-making
Personalised Marketing Strategy:
Designing marketing strategies tailored to individual business objectives
Implementing AI to create personalized experiences for target audiences
AI-Enhanced Market Research:
Using AI tools to conduct comprehensive market research
Identifying trends, opportunities and potential challenges
Forecasting and Setting Objectives:
Employing AI-driven analytics to forecast sales and performance
Setting realistic marketing objectives aligned with business goals
Optimising Marketing Channels:
Discovering the most effective AI driven marketing channels
Strategies for multi-channel marketing optimisation
Target Audience Identification:
Utilising AI to identify and segment target audiences
Crafting tailored messaging and content for various segments
Marketing Performance Measurement:
Measuring and analyzing the effectiveness of AI-based marketing campaigns
Using data to refine strategies and achieve better results
Case Studies and Best Practices:
Exploring real-world case studies of successful AI-driven marketing campaigns
Learning from industry best practices and success stories
AI-Enhanced Market Research:
Using AI tools to conduct comprehensive market research
Identifying trends, opportunities and potential challenges
Creating a Comprehensive Marketing Strategy:
Synthesising all learned concepts into a comprehensive marketing strategy
Incorporating AI insights and techniques for maximum impact
Implementation and Actionable Steps:
Developing an actionable plan to implement AI-driven strategies
Executing the marketing strategy and measuring outcomes
Q&A and Interactive Sessions:
Engaging in interactive sessions, discussions and Q&A with instructors
Clarifying doubts and gaining deeper insights
Key Takeaways
Access to Robotic Marketer's Proprietary Marketing Strategy Technology Platform
Receive a 50+ page marketing plan that is tailored to your specific needs and optimized for performance
Manageable Time Commitment (2-4 hours per week)
Live Interactive Sessions with Experienced Marketing Professionals
Hands-On Strategy Application through Real-World Playbook Assignments
Networking Opportunities with Industry Peers
In-Depth Case Studies and AI-Infused Industry Illustrations
Personalised Feedback on Assignments to Enhance Learning
Exclusive Certificate of Completion from Robotic Marketer
Featured Masterclass Elements
Unlock AI-Driven Marketing Strategy Mastery with Implementation Expertise!
Join our program to gain mastery in AI-driven marketing strategies, with an added focus on practical implementation. Learn the intricacies of utilizing AI to develop robust marketing strategies that resonate. Acquire the skills to effectively manage day-to-day and month-to-month strategy execution, leveraging AI's power. Gain insights into reporting on strategy performance and harnessing competitor data for a competitive edge. Plus, uncover the secrets of implementing your strategies using AI, ensuring you drive real-world results. Elevate your marketing game with our comprehensive course!
AI-Driven Strategy Mastery:
In our Masterclass, you'll gain hands-on experience in harnessing AI through Robotic Marketer to craft data-driven marketing strategies. Discover how to seamlessly integrate platforms like ChatGPT, Jasper.AI, MidJourney, and more into your marketing arsenal. Learn the practical intricacies of AI implementation, from strategy development to execution, and witness how these tools work in synergy to supercharge marketing performance. Elevate your skills and unlock the true potential of AI for marketing success.
Take Home a Tailored Marketing Strategy for Your Business!
In our Masterclass, you won't just gain knowledge; you'll walk away with a tangible asset for your business. As part of the course, you'll have the opportunity to develop a comprehensive marketing strategy tailored specifically to your business needs. The best part? For a nominal additional fee of $300, you'll receive the full version of this invaluable marketing strategy – a roadmap to success meticulously crafted with the power of AI. Don't just learn; implement and excel!
Certification and Professional Advancement:
Upon completion, you'll receive a prestigious certification that highlights your proficiency in AI-based marketing strategies. This recognition can propel your career, setting you apart as a marketer equipped with forward-thinking skills.
Certificate
Upon completion, you'll receive a Robotic Marketer certificate as a "Professional Certified In AI Marketing Strategy Development And Robotic Marketer" to share with your professional network. This will include a badge and certificate.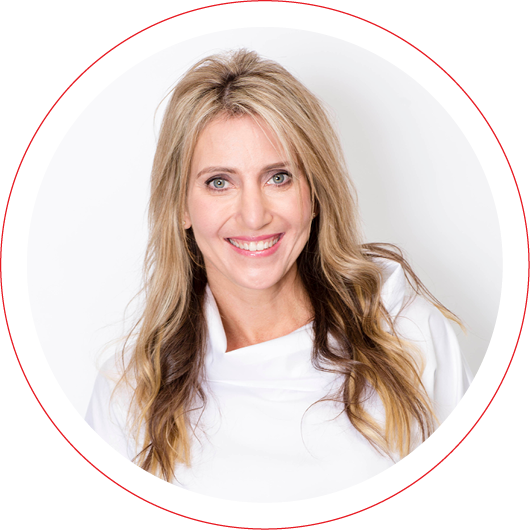 Introductory session
facilitated by Mellissah Smith
Led by Mellissah Smith, a distinguished marketing entrepreneur with over 30 years of experience, the Masterclass Introductory Session promises to be an insightful journey into the world of AIpowered marketing strategies. Mellissah's extensive knowledge and achievements make her the perfect guide to demonstrate how businesses can leverage AI to enhance their marketing efforts. Participants can expect to gain valuable insights, firsthand industry expertise, and a clear understanding of how the Masterclass can help them craft effective, data-driven marketing strategies. Don't miss this opportunity to learn from a true industry leader and take your marketing game to the next level.