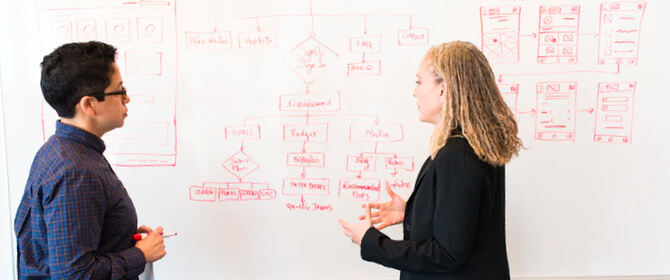 What does a marketing consultant do? A marketing consultant is an external marketing professional that utilizes competent marketing strategies and campaigns, to strengthen a company's brand awareness and engagement.
Business owners are quite apprehensive about the thought of utilizing an outsourced marketing agency, due to a limited understanding of marketing.
A marketing consultant enhances your company's ability to cultivate and expand your marketing plan in the following ways:
A structured approach to digital marketing – Many companies often avoid or disregard the capability of digital marketing – for instance, utilizing blog posts, engaging in social media and search engine optimization (SEO). At Robotic Marketer, we are able to help create shareable content, in addition to developing and maximizing your digital presence online.
Coordinated target audience and brand personality – A clearly defined targeted audience directly correlates with your brand capabilities and objectives. As experienced marketing consultants, we ask plausible marketing questions that explore specifics relating to your brand such as key messaging that resonates with your target audience.
An outside and objective perspective –  A marketing consulting agency or marketing consultant can offer you an objective perspective; assessing the strengths and weaknesses of the company and developing effective marketing strategies to catapult the brand in the market. Robotic Marketer consultants conduct a SWOT analysis, competitor analysis and set core objectives with an independent viewpoint to ensure a structured assessment for growth.
Interested in knowing more?
Sign up today and book your marketing workshop with a qualified marketing consultant.