With Robotic Marketer you can develop, manage, plan execution and report on your 2022/23 marketing strategy.
Built to power the performance of your sales and marketing activities, Robotic Marketer fast-tracks the development of marketing strategies ensuring that on July 1, 2022, your business is ready to go!
Using Robotic Marketer, you can:
Develop a 50+ page documented marketing strategy aligned to business goals.
Seamlessly integrate your 12-month marketing implementation plan into project management software.
Automatically create lists for media, events, conferences, awards and social media groups.
Benefit from influencers and curated content topics.
Manage the entire marketing strategy performance in one place with a singular view.
Integrate CRM, e-Mail Marketing, Google Analytics, Social Media and Marketing Automation technologies.
*$499 setup with $99 per month for 12 months
** Australian companies only
Maximise your marketing departments performance, increase capabilities and improve direction using Robotic Marketer marketing strategy technology platform.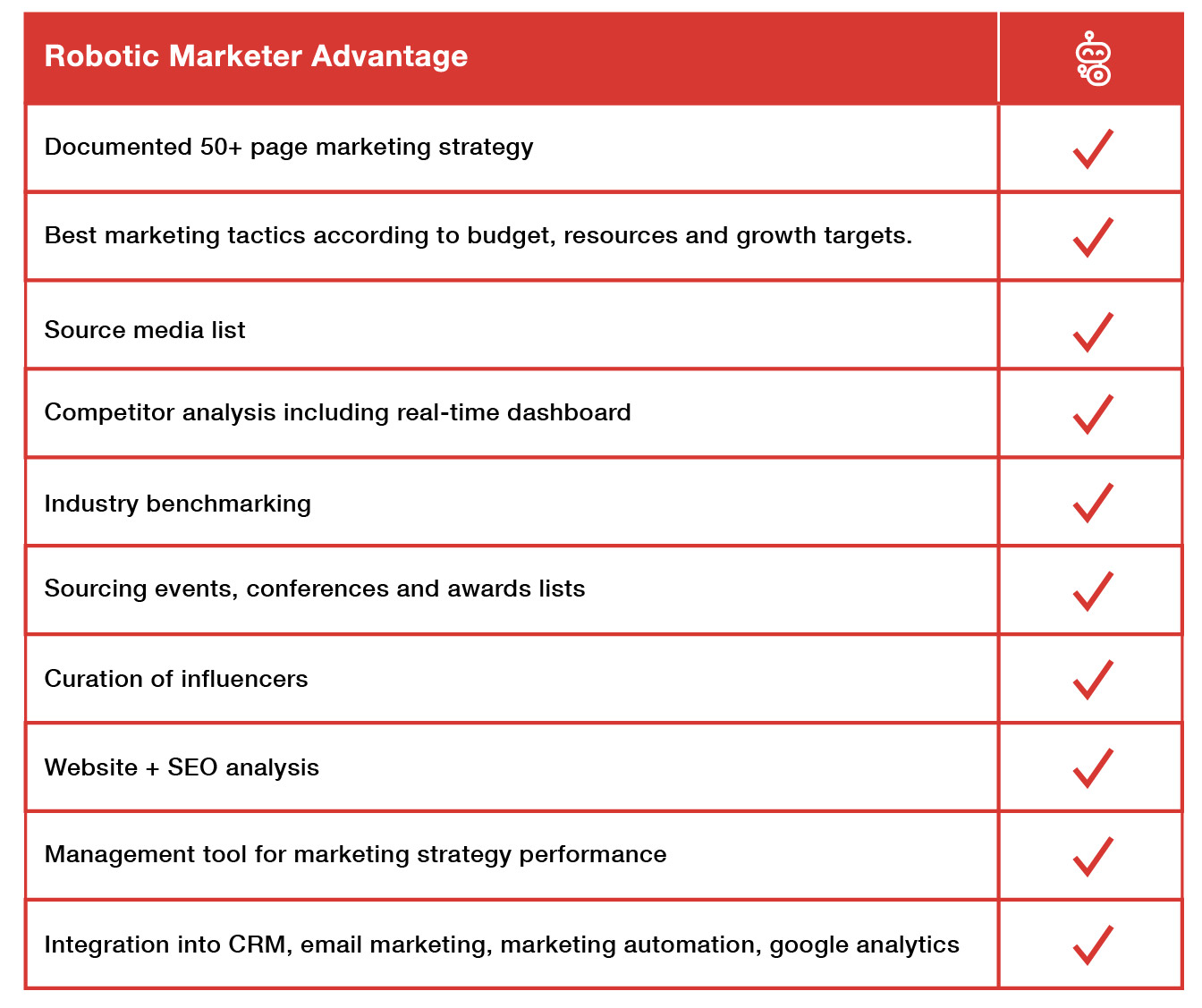 Set-up includes Marketing Manager facilitated marketing workshop.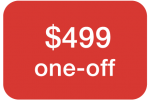 12-month subscription to Robotic Marketer digital dashboard.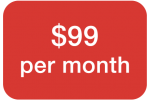 Expires: 30 June 2022 at 5pm AEST
*Source: Co-Schedule Report