At Robotic Marketer, we are on a mission to transform the way companies develop, manage, execute, and report on their marketing strategies. Robotic Marketer's world-first marketing strategy technology platform is powered by artificial intelligence (AI), machine learning, and big data, enabling entrepreneurs and marketers to gain insights, drive better marketing performance, and stay ahead of the competition.
We believe that every agency should have the power of AI at their fingertips to develop and manage marketing strategies, and our platform provides just that. By leveraging the latest marketing and planning technology, we make it easy for agencies to:
Develop a go-to-market strategies for clients in minutes
Automate the development of marketing strategies, implementation plans, executive summaries and budgets
Keep your team and clients expectations on track with set KPIs
Manage the performance of client marketing strategies on one intuitive AI powered platforms
Gain insights into customer competitors' marketing performance, market insights, and intelligence and target audiences
Audit marketing programs and help customer take proactive steps to gain market share
At Robotic Marketer, we are not just a AI marketing technology platform. We are a team of passionate and experienced marketers and developers who are committed to helping agencies become more productive, produce higher quality marketing strategies and manage marketing performance. We understand the challenges that agencies face in developing and executing effective marketing strategies, and the current skills shortage that impacts your operations.
So, whether you are a small marketing or PR agency or a large, Robotic Marketer can help you take your productivity and "client stickiness" to the next level.
Join the many agencies who have already made us a part of their tech stack, and experience the power of AI marketing strategies today.
Download the Robotic Marketer Agency Licensing Brochure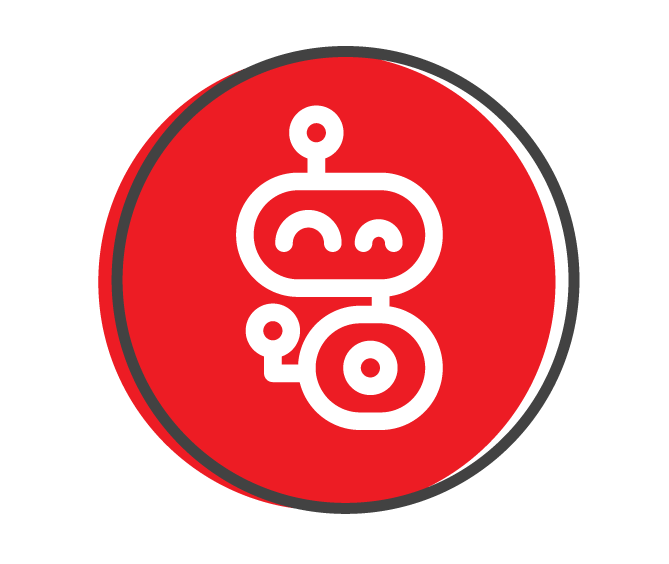 The Future Of Marketing Is Robotic
Marketing agencies can benefit greatly from using Robotic Marketer's world-first marketing strategy technology platform. By leveraging the latest AI-powered technology, agencies can:
Develop marketing strategies quickly, with go-to-market plans in place in just a few hours.
Improve productivity and efficiency by automating the development, management, execution, and reporting of marketing strategies.
Ensure quality control by keeping their team and third-party marketing agencies on track with set KPIs and benchmarks.
Gain insights into their clients' competitors' marketing performance, customer insights, and intelligence to gain a competitive edge.
Fast track their clients' go-to-market strategies with inbuilt industry best practice and benchmarking.
Benefit from global relationships with industry leaders such as SAP, Oracle, Mitel, and Atlassian to help their partners go-to-market faster and smarter.
With Robotic Marketer as a part of their tech stack, marketing agencies can offer their clients more targeted and effective marketing campaigns, leading to greater ROI and customer satisfaction.
Find out about our exclusive licensing for agencies opportunity now.
Onboarding your marketing agency to Robotic Marketer
Robotic Marketer uses industry best practices to onboard agency licensees and ensure they have the knowledge and skills needed to successfully resell our solution. Here's how we do it:
Comprehensive training: We provide extensive training to agency licensees on how to use Robotic Marketer's marketing strategy technology platform. This includes hands-on sessions and guidance from experienced marketing professionals to ensure that the licensee understands the full capabilities of the platform and how to use it to deliver value to their clients.
Marketing materials: We provide a range of marketing materials, including case studies, testimonials, and whitepapers, to help agency licensees promote Robotic Marketer to their clients effectively. These materials highlight the benefits of using our technology and demonstrate how it can help their clients achieve greater ROI and marketing success.
Ongoing support: We offer ongoing support to agency licensees to ensure they have the resources they need to succeed. This includes access to our team of marketing experts, who can provide guidance and advice on best practices for using the platform, as well as regular updates and new features to keep the platform up-to-date and relevant.
By using industry best practices, we ensure that our agency licensees have the knowledge, skills, and resources they need to successfully resell our solution and deliver value to their clients.
Our Clients
At Robotic Marketer, our expert marketing consultants have built some of the best and most productive of relationships that are rooted in a desire to achieve business goals through a well-defined marketing strategy. Our clients range from small to medium-sized companies who through the Robotic Marketer platform seek to develop refreshed marketing plans that will help them stand out of an ocean of competition.